Some critical sectors are leading the country's recovery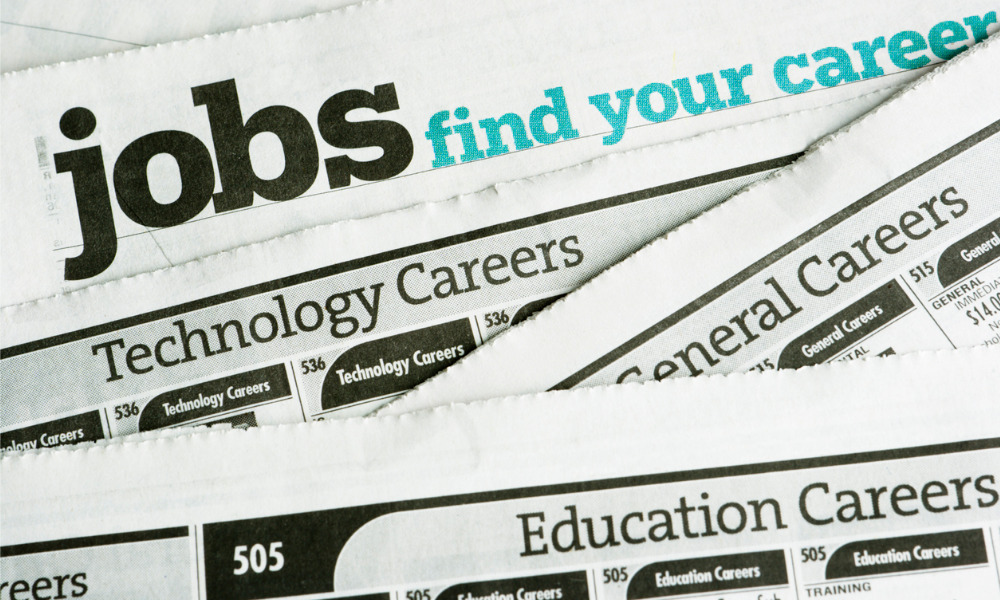 The COVID-19 recession may have ground some parts of the global service sector to a halt, but other parts of the job market are already showing signs of recovery. This is evidenced by the continuing shift in the most in-demand fields for 2021.
In Australia, the fastest-growing jobs come from the health and social care industries, as well as from sectors where skills are believed to be highly transferable, or where work can be done remotely in a digital-first environment, data from LinkedIn's latest Jobs on the Rise report suggest.
Read more: A third of Australians plan to switch jobs in 2021
Australia's care sector is currently facing the largest demand for professionals. It has a workforce of over 1.5 million but – as the Australian Healthcare and Hospitals Association estimates – the country could be seeing a shortage of at least 100,000 nurses and 2,700 doctors by 2025. The need for both frontliners and support staff will only continue to grow.
"The sector covers all stages of life, from childcare to aged care, and incorporates a range of roles, such as medical technicians, receptionists, social workers, commercial cleaners, or psychologists," LinkedIn said.
Read more: Australia's top career-switching industries
But while it's no surprise that the care economy is booming, one other overarching trend analysts observed in the pandemic was how nearly all of the other fastest-growing jobs in Australia could be done remotely.
"As a result, workers who are equipped with digital skills, even at a basic level, will have an edge in finding employment opportunities within these fields," the report said.
For HR decision makers, it's important to understand competencies that will prove critical in a pandemic economy. LinkedIn analysts also mapped out which skills are on the rise:
Care workers –
1) Mental health specialists
Top skills/specialisations:
Mental health
Psychology
Psychotherapy
Cognitive behavioural therapy
Psychological assessment
2) Healthcare / Medical frontliners
Top skills/specialisations:
Patient safety
Medicine
Emergency services
Basic life support
Health care
3) Healthcare / Medical support workers
Top skills/specialisations:
Nursing
Personal care
Rehabilitation
Healthcare management
Exercise prescription
4) Social workers
Top skills/specialisations:
Mental health
Case management
Child welfare
Social services
Youth work
Workers with transferable skills –
1) Construction workers
Top skills/specialisations:
Construction estimating
Construction site management
Construction safety
Forklift operation
Heavy equipment
2) Customer service staff
Top skills/specialisations:
Customer experience
Customer satisfaction
Communication
Time management
3) Personal / Professional coaches
Top skills/specialisations:
Business coaching
Wellness coaching
Executive coaching
Personal development
Mentoring
4) Real estate specialists
Top skills/specialisations:
Mortgage lending
New home sales
Residential real estate
Investment properties
Real estate transactions
Digital / Remote workers –
1) Content specialists
Top skills/specialisations:
Copywriting
Social media marketing
Web content writing
Storytelling
Audio editing
2) Ecommerce specialists
Top skills/specialisations:
Shopify
Social media
Warehouse operations
Inventory management
3) Education specialists
Top skills/specialisations:
Early childhood education
Early childhood development
Curriculum development
Educational leadership
4) Finance workers
Top skills/specialisations:
Financial crimes investigations
Foreign exchange (FX) trading
Financial analysis
Risk management
Income tax
5) Marketing specialists
Top skills/specialisations:
User experience (UX)
Growth strategies
Social media marketing
Search engine optimisation (SEO)
Influencer marketing
6) Security specialists
Top skills/specialisations:
Security information and event management (SIEM)
Information security
Cybersecurity
Network security
Machine learning
7) Specialised engineering roles
Top skills/specialisations:
Node.js
Amazon Web Services (AWS)
Data management
Engineering management
JavaScript