A new online service seeks to streamline the process of recruiting interim executives – what is its relevance in today's recruitment climate?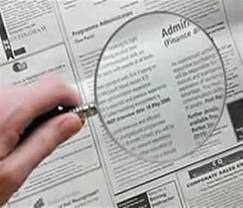 Interim executives can be lifesaving for organisations. Executives are a crucial component to any organisation, and so filling an open role quickly is a priority. As such, employing an executive on a short-term basis while a more thorough search is carried out can be useful for businesses in a pinch.
However, the usefulness drops if the search for an interim executive drags on, or becomes expensive.
Find-IE, a search engine platform launched by The Australasian Interim Executive Association (AIEA) seeks to solve this, by streamlining the process and reducing costs.
"Times are tough for businesses and companies need experienced people but can't afford to have them on their payroll," Mal Walker, founder and managing director of AIEA, said. "There's a rapidly growing sub-sector of senior professionals who are available to work on a short or long-term basis".
Self-described as a 'match-making service with a twist', the service allows organisations to search for interim executives, and then purchase their resume – which will make contact details available.
Peter Gjersoe, owner of Gjensys and an interim executive himself, has endorsed the association and its products.
"It's a different way of doing things and provides interim managers with a new avenue to do business and seek new opportunities," he said. "We are often on our own as we move from one job to another, so it's important to be a part of wider group where we can network and be represented by a professional organisation."
However, like many B2B, recruitment-oriented start-ups, the search engine competes with broader services such as LinkedIn.
While LinkedIn does not charge for the viewing or obtaining of contact details from potential candidates, it does charge for more advanced search options, including years of experience, function and seniority. As such, AIEA may prove beneficial to those searching within a single, niche space.
Regardless of the search engine, interim executives and managers may wish to become a part of AIEA regardless, as it also provides personal development courses and networking events at a discounted rate.
You can check out the website and search engine by clicking here.
Have you hired interim executives? What do you think of AIEA, and the search engine service?