Unemployment rate stays at 3.7% in August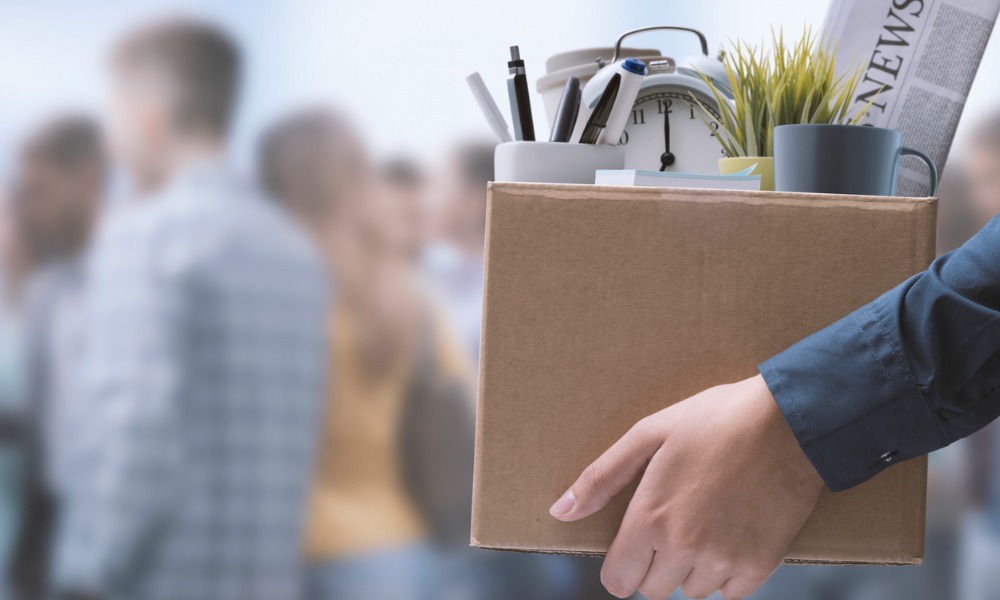 One of Australia's richest men has apologised for saying unemployment should rise to stamp out employee "arrogance" that has been hurting productivity.
"There's been a systematic change where employees feel the employer is extremely lucky to have them as opposed to the other way around," said Gurner Group chief executive and founder of Tim Gurner during an Australian Financial Review (AFR) Summit this week.
Gurner noted how employees "didn't really want to work so much" after COVID, triggering massive issues on productivity. He particularly cited tradies, who he claimed have been "paid a lot to do not too much in the last few years."
"So, it's a dynamic that has to change. We've got to kill that attitude and that has to come through hurting the economy," he said.
According to Gurner, employees should be reminded that they work for employers and not the other way around.
"We need to see unemployment rise," he said. "Unemployment has to jump 40 to 50% in my view. We need to see pain in the economy."
Gurner further claimed governments around the world have been carrying out this measure to gain some sort of normality, with the recent widespread layoffs a manifestation of it.
"People might not be talking about it but people are definitely laying people off and we're starting to see less arrogance in the employment market and that has to continue because that will cascade across the costs balance," he said.
Gurner 'sincerely' regrets remarks
Social media feasted on the Gurner Group founder's remarks, which he later apologised for on LinkedIn
"At the AFR Property Summit this week I made some remarks about unemployment and productivity in Australia that I deeply regret and were wrong," Gurner said on the platform.
The property mogul, which has an estimated worth of AU$929 million, also acknowledged that his comments were "deeply insensitive" for employees and tradies who are affected by job losses and cost-of-living pressures.
"I want to be clear: I do appreciate that when someone loses their job it has a profound impact on them and their families and I sincerely regret that my words did not convey empathy for those in that situation."
Australia's unemployment rate
Gurner's remarks came as Australia's unemployment rate stayed at 3.7% in August, close to the record-low 3.5% registered early this year, according to the Australian Bureau of Statistics (ABS).
"With employment increasing by around 65,000 people and the number of unemployed only dropping slightly, by around 3,000 people, the unemployment rate remained at 3.7% in August," said Bjorn Jarvis, ABS head of labour statistics, in a media release.
Monthly hours worked fell 0.5% in August 2023, but they were 3.7% higher than a year ago, according to the ABS data released on Thursday.
Underemployment rate slightly rose to 6.6% in August, while underutilisation rate slightly increased to 10.2%.
""The employment-to-population ratio rose 0.1 percentage point to 64.5 per cent, around the record high in June. The participation rate also increased, up to a record high of 67.0 per cent in August, which, together with the high employment-to-population ratio, continues to reflect a tight labour market," Jarvis said.
Regional milestones
This month's statistics also saw the lowest monthly unemployment rate on record, with South Australia reaching a historic low of 3.6%.
The number of South Australians at work is at a record-high 958,000, including 633,500 people in full-time work.
"This is an outstanding result for South Australia, demonstrating the overall strength of our economy despite global economic headwinds," said SA Deputy Premier Susan Close in a statement. "As a state, we have never had a lower unemployment rate than we do right now."
The number of employed Western Australians also surged to a record-high 1.57 million in August, with the overall number of new jobs generated since March 2017 hitting 257,000.
"It's clear that our strong economy and high quality but affordable standard of living makes Western Australia a desirable place to live and do business, and we continue to do everything we can to support and diversify our economy and create jobs for Western Australians," said Treasurer Rita Saffioti in a statement.