Mental health isn't just HR's responsibility – it needs to emanate from the top down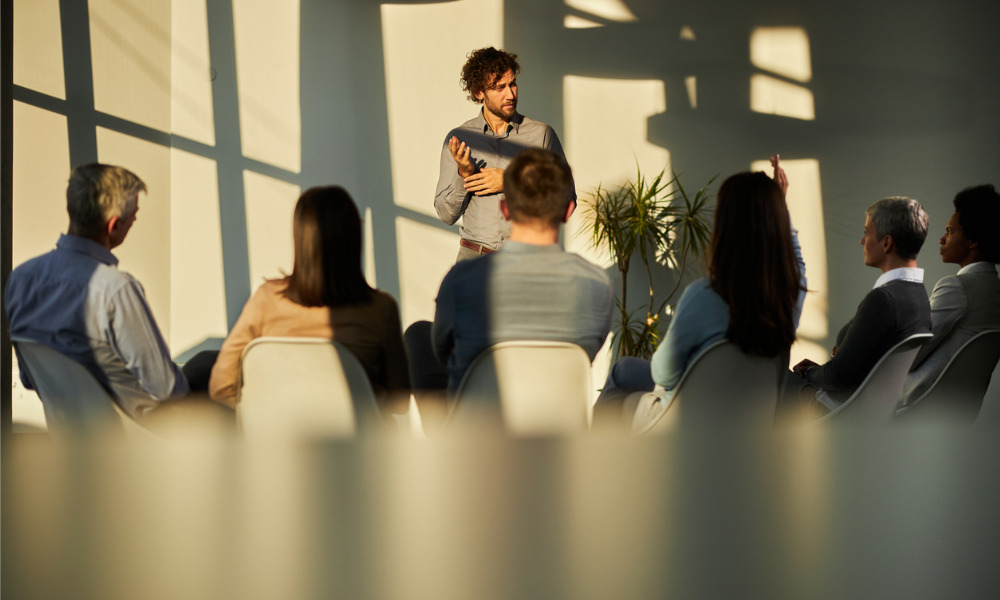 For most chief executive officers, the bottom line profitability is the core focus of their tenure. All roads lead to boosting that figure. The conversations with senior management usually evolve around selling more products, expanding market share, increasing price and reducing costs.
All that is fine – but unless you have a healthy workforce none of that is actually achievable. The issue of mental health has never been more prevalent and it is an item that needs to be near the top of the agenda for chief executive officer's if they want their business to flourish. In a recent 2021 survey, Resetting Normal - Defining the New Era of Work 2021, by Adecco Group Survey 2021, 53% of Australian respondents reported that they have suffered from working too hard / burnout during the last 12 months. This same survey also highlighted the fact that 71% of employees view having the right support for mental health at work will be important to them in future.
People are our best asset
"Our people are the most important resource in any business," Sarah Vizer, director of Beyond Burnout, said. "Ensuring the mental wellness of the workforce hits on all these factors that should make it a CEO priority because our workforce is a resource that affects every area of the business. Employees pose great opportunity and also great threat to the ongoing running of the business and they have the capability to cause massive reputational damage if not handled appropriately."
Vizer, who previously held senior people and change management positions at PwC, Hewlett Packard Enterprises and Rio Tinto, believes that organisations need to be part of the solution when it comes to mental health. Ignoring the issue will only make it worse.
"CEOs need to understand the risk posed as it is a very real risk to the bottom line of their business," she added. "Leading companies have CEO and executive support for their proactive stance on employee health and wellness. They are gaining competitive advantage through their reputation for wellness solutions that are both proactive and a coordinated response to the mental health challenges being presented.

"Human resources are usually jointly charged with the wellbeing of the people, along with leaders and the executive. They are seen as the experts in this area,. They also report on the people metrics of the business."
The downward spiral
By failing to manage mental health in the workforce it leads to increased illnesses with raises absenteeism, amplified anxiety and depression, decreased productivity and heightened emotions and lower engagement and morale. The final piece of the puzzle is people resigning from their positions with no job to go to.
"When these effects happen, human resources is often called upon as a reactive process to intervene and help with interventions in times of crisis," Vizer said. "In terms of mental wellness, it's often too late to be able to easily reverse negative trends. There can be long-reaching and disastrous consequences for both individuals, whole work areas and the culture of the organisation itself as a result of the effects of negative mental health trends.

"Proactively looking at ways to prevent and manage mental health issues is a much smarter use of human resources. This in turn allows them to have a more strategic viewpoint towards these issues."
CEO priorities
For a CEO to take on the challenge to address mental health in the workplace, they need to have the mental and physical resources to do so. Having the skills, experience and any necessary training to put proper procedures in place, and ensuring that people understand and can implement them, is part of the necessary process.
"Many CEOs know they need to address mental health in their workplace, while less know how to," Margie Ireland, leadership specialist and psychologist, said. "This can lead to delegating responsibility to human resources or outsourcing, which is an appropriate step but can lead to a CEO being too far away from understanding why mental health needs to be a priority.
"Being a CEO is a bit like being a parent of teenagers. The only way to survive parenting teens is 'do as I do', and not as I say. If your kids don't see you taking something seriously such as putting your phone down, or taking care of your own wellbeing, then why should they? My experience has been, that many employees respond in a similar way. If their leaders don't appear to understand the significance of mental health, then why should their people."
Ireland believes one of the key aspects human resources can play is ensuring that CEOs understand the cost of ignoring mental health on the bottom line. By highlighting absenteeism or failing productivity, CEOs will know that they have to address the issue before it seriously impacts the ability of the business to stay solvent.
"Human resources role is one of educating their executive leadership team on the financial and people cost to not having effective policies in place," Ireland added.
"Human resources should share any increases in sick or stress leave with their CEO, and the cost to the business. Show a comparison of how this could be reduced with the right support and programs. Focus on the bottom line first."
Mental health is a problem that won't dissipate any time soon. For any worthwhile CEO, it needs to be a focused significance in order to ensure a smooth functioning workforce who can operate at their maximum capability.