'Job seekers are looking to secure greater financial rewards and believe the pathway to this is career progression'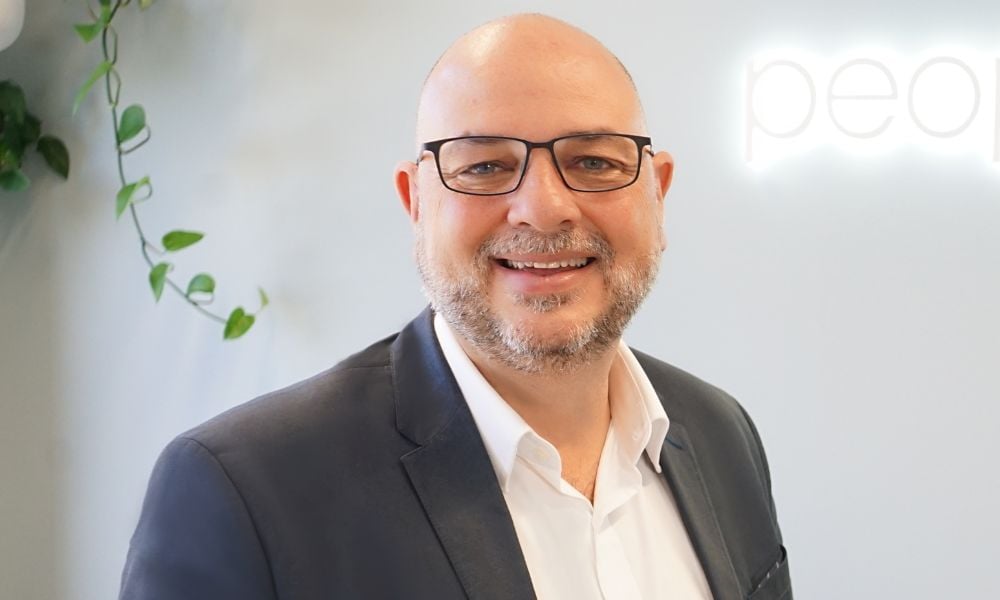 A slowdown in the economy hasn't stopped employees walking out the door.
Almost half of employees (46%) have recently quit their jobs due to lack of career opportunities, up a staggering 29% since 2022.
Low pay (35%) is another reason why employees are looking for greener pastures, according to a people2people survey.
"It's not so much a sudden lack of career opportunities in 2023, but a heightened emphasis on career progression prompted by the escalating cost of living and financial uncertainty," said Mark Smith, managing director.
The survey revealed that one in three workers agreed a salary increase equal to inflation would be a fitting reflection of their expertise and workload.
"Inflation has been front of mind for the last two years, and employees are turning their attention to ways to offset the effects of the increased cost of living in case they do not receive the salary increase they were hoping for," he said.
"With financial pressure, job seekers are looking to secure greater financial rewards and believe the pathway to this is career progression. It is not industry or job specific. Organisations that fail to offer salary increases, extra non-financial employee benefits and/or career opportunities are putting themselves at a higher risk of losing talent."
Poor work culture does not help
The people2people Recruitment 2023 Annual Salary and Employment Report also revealed that poor management (28%), non-supportive culture (27%) and stressful working conditions (26%) rounded out the top five reasons for employee disharmony.
And employees would be seven times less likely to look for a new job if there was clarity on their work priorities while 66% would stay longer if it was easier to change jobs internally.
"Remuneration is more than just a base salary," Smith said. "Cost of living pressures have changed the emphasis for job seekers from a total remuneration package which includes intangible benefits and more ethereal benefits such as purpose with the more pressing financial needs of everyday living and a higher base salary and take-home pay."
Similarly, the current economic landscape has brought uncertainty for businesses and the rising threat of a global recession is affecting employers' decision-making, he said.
"Companies are facing a dilemma whereby they need to pay employees more to meet the current Australian labour shortages but can't always do so due to economic uncertainty and cost pressures. Any discussion around salary needs to be considered in this context. Employers have been competing by emphasising the other benefits in the last few years but are now having to pivot as candidates start to trade this off for a better financial return."
The top four areas where employers can improve their retention strategy, according to the people2people survey, are:
Offering flexible work arrangements (71% - top factor in the last two years)
Increased base pay (59% - up 31% from 2022)
Increased variable pay (56% - up 39% from 2022)
Additional training and development (42% - up 10% from 2022)
What can employers do to retain staff?
Besides salary, creating a good culture and providing a career path are great incentives for employees to remain loyal.
If employees can see a structure in place and a chance to grow as a person and attain more senior positions, then there is incentive for them to stay and focus on the job right now rather than what may be on offer at another company, according to Roxanne Calder, managing director of EST10.
"In our present times, the overarching reason people leave organisations is because leaders don't care enough," she said. "For an environment where employees really stick, its starts with the manager.
"Strong people managers make all the difference. Skilled to spin a good day to great and to turn a bad situation around, they are an organisation's saviour. Every employee, even the most loyal and engaged have wobbly job moments."
An adept manager is attuned to their team's emotions and rhythms, and senses the shift well before the tipping point, Calder said.
"Our workplace requires much more from leaders. The hats are many. The latest adornment is the quasi-parental roles. With the decentralisation of the workforce, falling familial structures and further distancing of intrinsic human needs such as communication and touch, we look to other role models to fill the void. With care, concern, compassion and yes, it must be genuine, managers and leaders play the surrogate role."