How to go from surviving to thriving in lockdown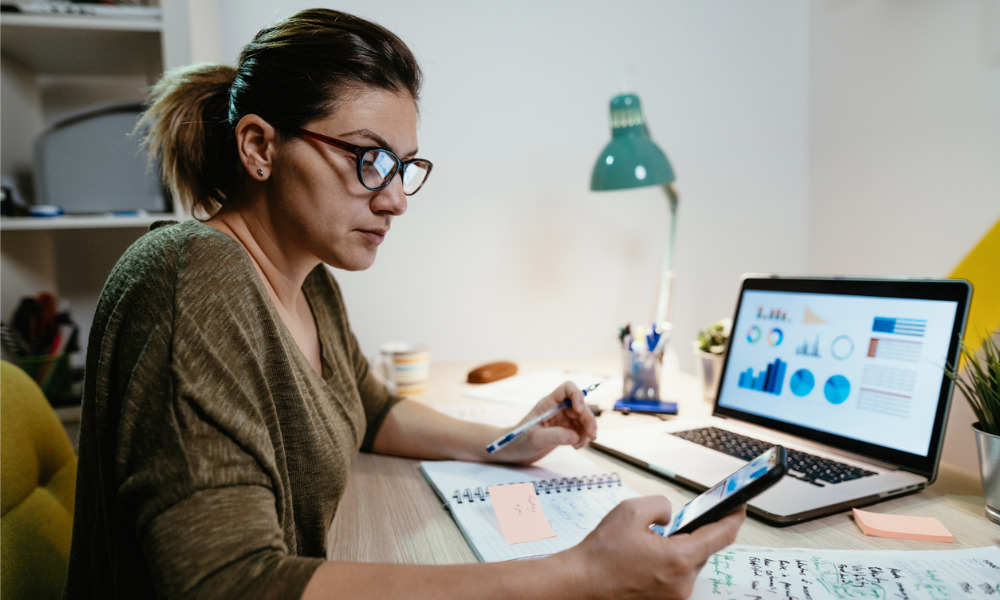 If lockdown has taught us anything, it's that resilience is a powerful trait. Over the last 18 months, employees in Australia and New Zealand have been forced in and out of lockdown, juggled the enormous task of homeschooling and been separated from their loved ones – all with no clear picture of when normality will return.
But, in the face of second and even third waves of COVID-19, experts now know more about how to equip employees with the traits they need to remain positive in turbulent times. Speaking to HRD, psychologist Maria Ruberto said resilience is the key to strengthening people's coping mechanisms.
"Resilience is about building a set of skills that enable us to make better decisions and raise our capacity to cope and problem solve," she said. "To build resilience, it's important to get the basics right. You can't perform at your peak if you're not looking after basic health needs like sleep, rest and nutrition."
As a consultant with the Australian based organisation Driven, Ruberto pointed to six core areas to strengthen – akin to resilience fitness training – which include composure, reasoning, collaboration, tenacity, vision and health. She outlined seven easy to implement tips for employees to build their resilience during lockdown.
1. Separate home and work
The pandemic has forced us to redefine our living space and the line between where work ends and home begins has become blurred. Ruberto said this is not only unhelpful, but also mentally fatiguing.
"We're tending to too many relationships and tasks at once, which can reduce our mental capacity," she said. "It's important to create a separate workplace where possible. Allocate work to one area, shut the door, and then come back to the home space when you're finished or on a break. A door or corridor allows us to separate spaces, switch off our work persona and enjoy home in our down time."
If employees are short on space, try creating other markers like putting your laptop out of sight at the end of the day or using a digital commute to switch off.
Read more: How to manage a workaholic employee
2. Get creative
Ruberto said taking up DIY projects and artistic outlets, such as gardening or painting, can help to shift your attention away from all the negative information surrounding us in lockdown.
"These projects allow us to be calm, happy, and improve our relationship with ourselves and others. They allow us to recharge and have our own autonomy outside of work and home life, bringing variety and pleasure to life in lockdown."
Equally, getting outdoors in nature, or simply tending to a houseplant at home, is a great way to reduce stress.
3. Establish COVID-free time
It's all too easy to think, talk and worry about COVID-19 every minute of the day. But Ruberto said its essential to set aside some COVID free time each day.
"This is a time where no one talks about COVID, the case numbers, or whether or not they agree with the vaccine. This gives us space to have "conversations of care", where we can connect beyond the current circumstances, avoiding pandemic fatigue and negativity," she said.
4. Connect with empathy
As humans, we crave social connection. But having that taken away during lockdown can have serious negative impacts on our mental health.
Be intentional about connecting with the people around you, whether that's family or housemates at home, or by chatting to loved ones on the phone. It may feel like the last thing you want to do – especially if you've got little to talk about – but connecting and socialising has huge benefits.
5. Remember to smile
In lockdown, every day feels like groundhog day and we can quickly become engrossed in daily tasks and forget to smile at each other.
"Smiling has an enormous impact on signaling to other people that things are okay. Whether you're living with family, or you're just checking in with your loved ones via video calls, it's important to smile and focus on the positives as much as you can," Ruberto said.
Smiling also has a raft of benefits for the brain. Each time you smile the brain releases molecules called neuropeptides to help fight off stress, as well as neurotransmitters like dopamine, serotonin and endorphins that can help lift your mood.
Read more: Revealed: Top reasons Kiwi employees are asking for help
6. Use positive language with loved ones
It can be easy to become bogged down in the negatives – especially with the amount of uncertainty employees are facing at the moment. But recognising positive things you see in other people not only helps to boost their mood, it can improve yours too. Those things might include someone getting out for some exercise or doing a great job at work. This is particularly key for people leaders. Encourage managers to recognise their employee's good work and celebrate the wins along the way.
7. Allow yourself to feel all the emotions that arise
Roberto said a lot of people think of resilience as bouncing back, but it's actually about pushing forward. It means we may momentarily dip when faced with a challenge, but we will rise above it in the end.
"Don't be scared when difficult emotions arise, as these are the emotions that help us learn and grow," she said. "Next time you feel strong emotions arise, instead of pushing them away, welcome them and ask yourself - what is this telling me? What can I learn from this? How can this help me grow and move forward? Because moving forward is key."