Creating a culture of recognition is vital to keeping employees inspired, says McDonalds chief people officer Cathy Doyle.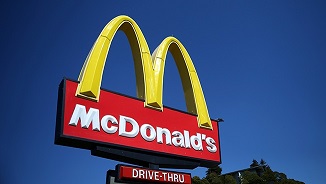 Fast food giant McDonald's greatest asset are its staff, and that's why creating a culture of recognition is vital to keeping employees inspired, says chief people officer Cathy Doyle.

"At McDonald's, our 100,000-strong crew are without doubt our greatest asset, they play a critical role in ensuring our customers have a positive experience each and every time they come to one of our restaurants," Doyle told HC Online.

"With our crew playing such a key role in our success, it's integral that we keep motivation levels high and celebrate the role our people play in that success; giving them opportunities to understand they are valued, appreciated and can continue to grow while working with McDonald's," she says.

Doyle, who will be speaking at length on this topic at the upcoming Melbourne HR Summit in July, says it is important that HR professionals understand what motivates their people.

"We know that for many of our people McDonald's is a stepping stone towards their future careers," Doyle says.

"Those people are motivated by the training and development opportunities we offer, which is one of the reasons we invest more than $40 million on training annually."

By drawing on the strengths of their recognition and training programs, McDonald's can focus on identifying the strengths of crew members.

Staff are then provided with with learning and development opportunities that will assist them with their future employment, and that they can apply throughout their working lives, Doyle says.

"Our people also get access to some other amazing rewards," Doyle says.

"Just last year we took more than 600 of our high performing restaurant managers – most in their late teens and early 20's - to a convention in the US," she says.

"For many of them it was their first overseas trip, and while it was certainly a once in a lifetime trip, they also had the opportunity to hear from some of our global leaders."

For large employers such as McDonald's with geographically dispersed teams, HR professionals must ensure staff in every workplace location have access to reward and recognition programs, Doyle says.

"McDonald's has people working for our restaurants right around the country, so for us it's important that we ensure our recognition opportunities are accessible to everyone regardless of where you are based," she says.

"Our broad spectrum of on the job and externally recognised training options is one way we achieve this,"

"For example, last year alone, 3,350 regional restaurant managers had the opportunity to attend classes at our training centres."

And when it comes to rewarding staff, McDonald's believes there is a role for both monetary and non-monetary recognition.

"We aim to provide our people with recognition that's relevant to them – sometimes that means it's an opportunity to attend a conference with other crew, other times it's a new role, an awards or training opportunities," Doyle says.

Cathy Doyle will be speaking at the HR Summit in Melbourne on 27-28 July 2016.