Businesses that take on young people and interns could be eligible for up-front payments and wage subsidies, budget reveals.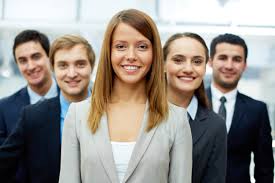 Employers who take on young job seekers for internships and work experience could receive cash bonuses as part a new Federal government training program designed to tackle youth unemployment.
The Federal government's new initiative, Youth Jobs PaTH (Prepare, Trial, Hire) aims to provide employment opportunities for the country's 120,000 vulnerable young people under the age of 25.
Employers who offer internships to the young job seekers could be eligible for an upfront payment of $1000, while those who offer ongoing employment could be eligible for a Youth Bonus wage subsidy of between $6500 and $10,000.
As announced in last night's federal budget, the Youth Employment Package will cost $840.3 million over four years, with the bulk of the funding ($751.7 million) going towards the three-stage Youth Jobs PaTH program.
Treasurer Scott Morrison said this initiative was not "just another training programme."
"From April 1, 2017, young job seekers, who need to boost their job-readiness, will participate in intensive pre-employment skills training within five months of registering with jobactive," Morrison said in his budget speech on Tuesday night.
"The first three weeks of training will focus on skills such as working in a team, presentation, and appropriate IT literacy," he says.
"A further three weeks of training will centre on advanced job preparation and job hunting skills," Morrison says.
The first stage of the program, which kicks off in April 2017, will be a pre-employment skills training program, providing young job seekers with six weeks of training in areas including IT, presentation, working in a team, job preparation and job hunting.
The second stage is a voluntary internship program, where companies will receive a cash bonus of $1000 to take an intern between four and 12 weeks, during which the intern will for work for 15 – 25 hours per week.
The government plans to support up to 30,000 placements each year and interns can receive payments of $200 a fortnight on top of their existing income support payments.
The third stage of the program will be a Youth Bonus wage subsidy, giving employers that hire an eligible job seeker between $6,500 and $10,000 to help with the cost of paying the employee.
This stage commences in January 2017.
Companies can opt to employ the young job seekers directly, or combined with an apprenticeship or traineeship, or via labour hire arrangements, to ensure maximum flexibility for their operations.
"Australian businesses, especially small businesses, have told me they want to give young people a go, but we need to do more to get young people ready for a job, so businesses don't carry all the risk and cost," Morrison says.
"That is why the Youth Jobs PaTH is such an important part of the Turnbull government's economic plan for jobs and growth," he says.
Similar stories:
Three generational trends destined to impact HR
Can PM's "try before you buy" proposal benefit employers?
McDonald's secret to retaining a young workforce
Youth unemployment: are you inadvertently ageist?