Profile: Hannah Dunlop, head of people and culture, CouriersPlease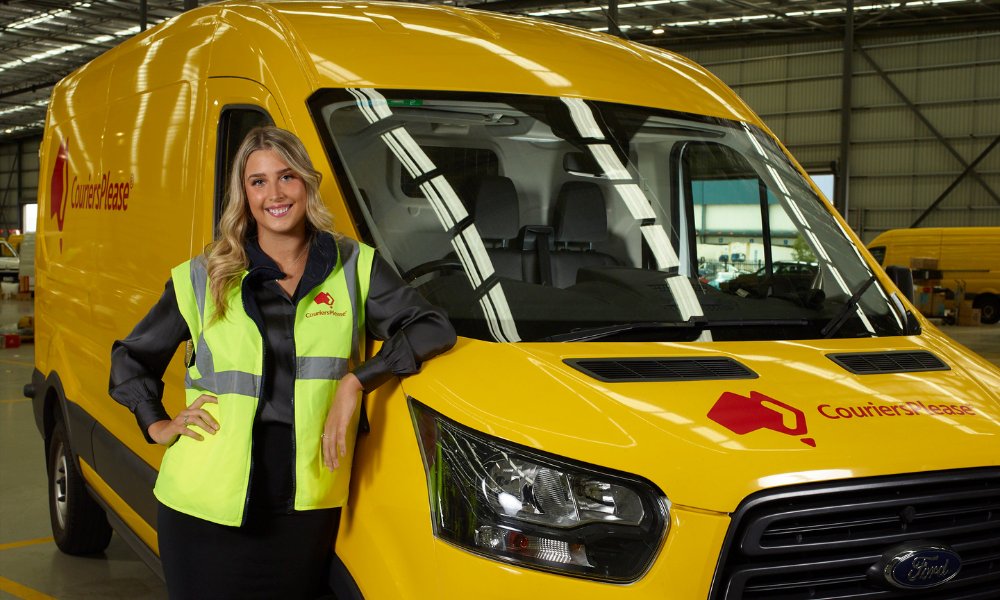 One of the keys to being successful in the role of human resources is to be a good listener — that is a quality that Hannah Dunlop possesses in spades.
From her days at school to her current position as head of people and culture at CouriersPlease, she has always wanted to be in a position where she could help and influence people.
"I have always naturally gravitated to positions of influence, whether it was contributing to the school council, or being someone others could trust and confide in," she said.
"Being in a position where I can truly impact someone's professional experience is something I value. I also enjoy the pace, particularly in the transport/logistics industry. No day is ever the same, and there are different challenges and opportunities presented to me every time I sign on to work."
Thriving in a male-dominated industry
Loyalty is another strong characteristic trait of Dunlop's. She has worked in the transport and logistics industry her whole career.
"Initially, when I joined the industry, I struggled to see opportunities for women in leadership as it is mostly male-dominated, which made me question whether the industry was right for me," Dunlop said.
"COVID made me rethink what it means to be in an essential industry that supports customers and the community in delivering the things people want and need. The job security and growth opportunities in a booming industry attracted me to my role."
Dunlop also said she "thrives" off the energy in the industry.
"There is something exciting about knowing that when the world is sleeping, our front-line operations are working at pace, sorting, and delivering the freight that adds value to people's lives."
Dunlop was appointed to her senior leadership position at CouriersPlease at the age of 28. A subsidiary of Singapore Post, the 40-year-old company has more than 800 franchise partners in Australia.
"I have helped initiate programs that have equally benefitted both men and women, including our graduate program in 2021," she said. "I designed and implemented the program, which saw two operational graduates join the team, both of which remain in permanent positions at the company."
Dunlop was also involved in the launch of her company's intranet, which contains valuable resources and information for staff, including a mental health hub, "with key advice to keep employees happy and healthy," she said.
Attracting and retaining workers
The transport and logistics industry also has its challenges attracting and retaining Generation Y and Z talent. With younger employee usually lasting less than two years, there are difficulties convincing them to stay — no matter how many incentives you offer them.
"The perception of transport and logistics is still a challenge," Dunlop said. "For those who have not worked in it before, there is still an impression that it is old school and antiquated. My experience, particularly at CouriersPlease, has been very different from that. The industry presents so many opportunities for Gen Y and Z talent."
With the rise of e-commerce, transport is constantly evolving, she said, whether it be in technology, human resources or customer experience.
"We partner with a range of brands from a variety of industries, and that experience is invaluable. The people in our industry are also incredibly diverse, which brings creativity and insight that someone in the early stages of their career can learn from and leverage."
But it is not all work for Dunlop. She has had a long love for ballet that was nurtured from a very young age, coupled with regular exercise.
"I grew up studying classical ballet at the Victorian College of the Arts so that was a huge part of my life for a very long time," Dunlop said. "I took a break from that after high school and have just recently reignited my interest in physical exercise.
"I do high-intensity interval training five to six times a week which assists with my stress management and mental health."