The pandemic may seem largely behind us but the repercussions for mental health may be only just beginning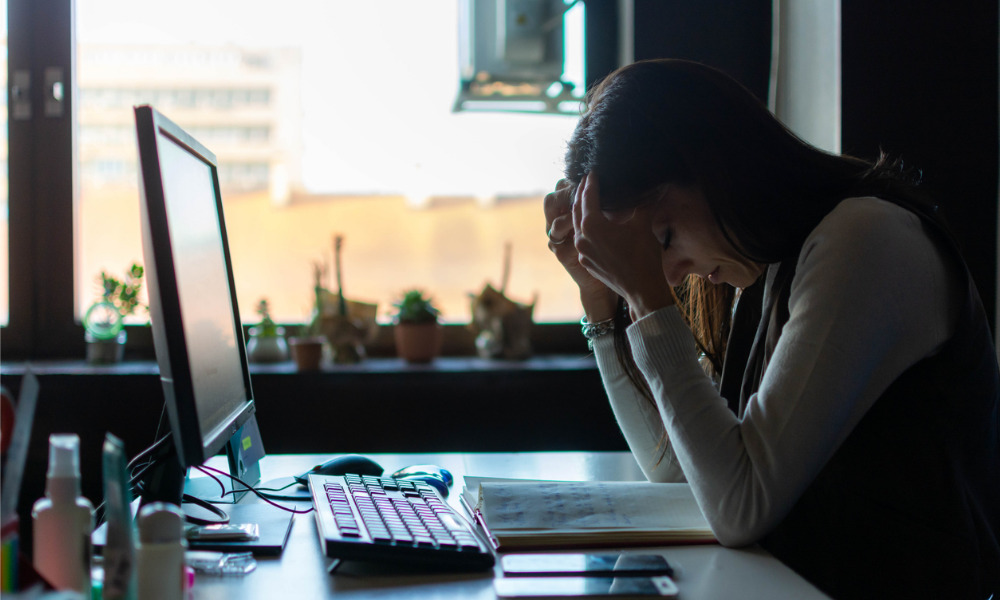 Australian employers are bracing for a rise in costs due to absenteeism as mental health impacts the workplace. Post-pandemic, the number of days off as a result of poor psychological health is predicted to increase by 20%.
New research from insurer Allianz Australia studies the huge workplace disruption following the pandemic. 'The Workplace Wave' report finds that there has been a 17 per cent increase in mental health claims compared to 2019, and the days lost increased by 19 per cent, with workers taking a total of 26,600 days off during the last financial year.
A change of perspective among employees about the role of work in their lives comes through in the data. In response to this, more than half of managers (57%) believe they are yet to experience the most significant impacts of the pandemic on the workforce. The causes of dissatisfaction they believe is employee anxiety around physical health (30 per cent), fatigue and burnout (29 per cent), staff shortages due to low levels of talent acquisition (25 per cent) and limited opportunities to connect with the team in person (25 per cent).
Julie Mitchell, Chief General Manager of Personal Injury, Allianz Australia said, "Despite emerging from the depths of the pandemic, the disruption to workplaces has not subsided. Employees have emerged with refreshed values and a change in how they are approaching work, prompting the emergence of concepts like 'the right to disconnect', 'loud leaving', 'quiet quitting', and 'acting your wage'.
Around two million Australians are predicted to look for new work in the next year, with around half saying they feel isolated from their workplaces. Flexible working, employee recognition and remuneration are causing conflict between employees and their managers.
Maintaining and improving communications between leaders and employees was key to addressing these feelings of isolation, said Mitchell.
"The relationship between employee and leader has become more important than ever before. Organisations need to ensure that the tone from the top is very much aligned with the behaviours leaders want to see throughout the business. This, alongside transparency, vulnerability, and clear action points are the key ingredients to ensure that the workplace is thriving and mentally healthy," she said.
In related research from Qualtrics, more than half of the 1,605 respondents said they would likely look to leave their employer if the company did not meaningfully prioritise work-life balance or well-being. There was a desire expressed for leaders to demonstrate and speak out about their own health and wellbeing and a perception that leaders were better at exemplifying respect, integrity and advocating for diversity than they were at modelling work-life balance and mental health.