Gold Coast business slapped with $284,000 for heinous deed of underpayment and presenting false records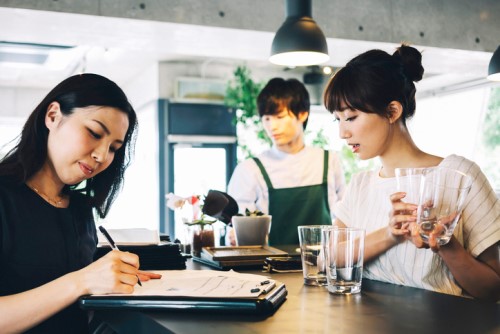 A restaurant operator in Gold Coast has been made to pay $284,000 for paying overseas workers as little as $8 an hour and using false records to conceal this from authorities.

Judge Salvatore Vasta of the Federal Circuit Court slapped a $38,000 penalty on Shigeo Ishiyama and another $246,400 on his company, Samurais Paradise Pty Ltd.

The company owns and operates the Samurais Paradise restaurant at Surfers Paradise and formerly operated the Japanese Curry House Kawaii restaurant nearby.

The court established that:

Most of the nine workers were Japanese citizens in their 20s, who were in Australia on 417 working holiday visas.
They performed various cooking and waiting duties at the two restaurants.
They were underpaid a total of $59,080 over a period of four months in 2015, or a flat rate of $8 to $11 an hour for all hours worked.
Under the Restaurant Industry Award 2010 at the time, the employees were entitled to minimum hourly rates of up to $18.47 and penalty rates ranging from $26.03 to $46.18 for weekend and public holiday work. Other loadings and allowances were also underpaid.
In 2015, the Fair Work Ombudsman asked Ishiyama and his company to provide pay records for the two restaurants; there was then a campaign targeting Gold Coast restaurants and fast food outlets.
Inspectors warned them not to fabricate time-and-wages records if they didn't exist.
The Fair Work Ombudsman discovering some underpayments in the records provided. Inspectors educated Ishiyama on his obligations under workplace laws and his company made back-payments to employees.
The company then provided records purporting to show that all employees were now being paid correctly, after the owner had been educated of his obligations.
With the help of some workers, Fair Work inspectors followed up on the company and discovered it had provided false records on two occasions.

Judge Vasta described the exploitation of the workers as "certainly deliberate." He imposed near-maximum penalties were imposed for the "very serious" record-keeping violations.

"The Respondent was warned not to make false records, but did any way and those false records gave quite an improper picture of what was happening."

Judge Vasta noted the significant scale of the underpayments totalling almost $60,000 across a timeframe of just four months.

Ishiyama's company has now back-paid the workers' wages in full – and Judge Vasta has also ordered the company to back-pay the employees more than $8,000 in outstanding superannuation.

A welcome decision

Fair Work Ombudsman Natalie James says any businesses found to be breaching record-keeping laws run the risk of receiving even higher penalties in the future.

"Using false records in attempt to get away with underpaying workers is an insidious practice. Without adequate records it can sometimes be difficult for Fair Work Inspectors to accurately calculate a worker's entitlements," Ms James said.

"We welcome the court's decision -- it is a reflection of the serious nature of this behaviour," she said.

Ms James says she is increasingly concerned about the number of employers from culturally and linguistically diverse backgrounds who are underpaying workers from within their own ethnic communities.