The full extent of the company's repayments has been revealed by the Fair Work Ombudsman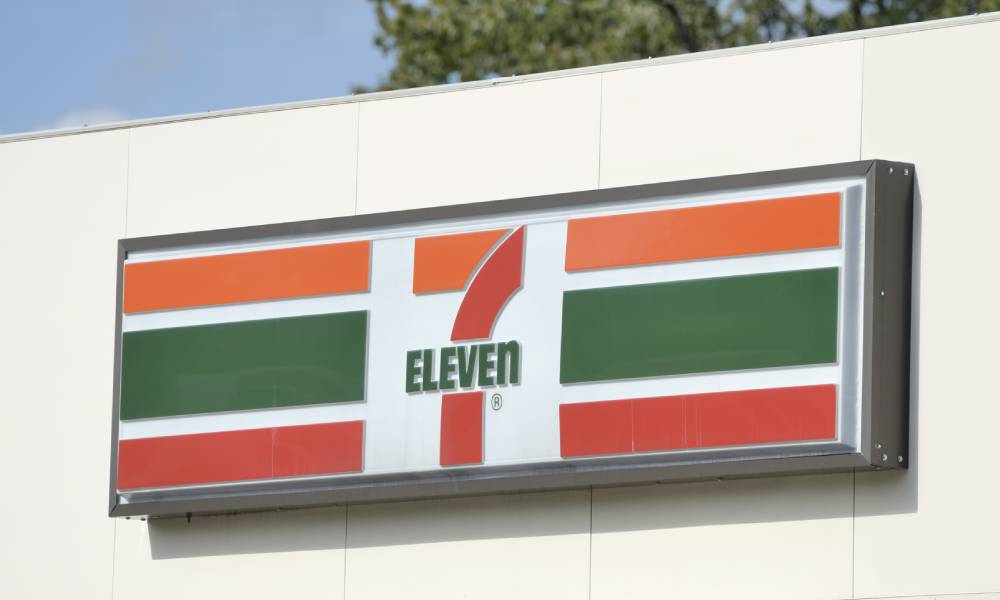 More than 4,000 current and former franchisee employees at 7-Eleven franchises have been paid back $173m in underpaid wages, interest and superannuation between September 2015 and February 2020.
The Fair Work Ombudsman (FWO) brought 11 litigations against 7-Eleven franchisees resulting in courts awarding more than $1.8 million in penalties against them, including for operating unlawful cash-back schemes, paying unlawful flat rates to workers, and falsifying records.
According to the FWO, 7-Eleven Stores Pty Ltd has made significant improvements to its payroll and time-recording systems as part of a three-year compliance partnership with the FWO.
The company voluntarily entered into a Compliance Deed in December 2016 to improve compliance across its franchise network. The Compliance Deed was a recommendation from the FWO's Inquiry Report, which found significant underpayments in 7-Eleven's franchise network.
The FWO's inquiry found that several 7-Eleven franchisees had been deliberately falsifying records to disguise the underpayment of wages.
It found that 7-Eleven's approach to workplace matters, while seemingly promoting compliance, didn't adequately detect or address deliberate non-compliance.
HRD contacted 7-Eleven for comment and was provided with a statement by the CEO Angus McKay.
"7-Eleven welcomes the release of the Fair Work Ombudsman (FWO) compliance partnership report and we would like to thank the FWO for working collaboratively with us over the past five years," said McKay.
Read more: Underpayment of MCG workers
"Since 2015, we have continued to undertake independent reviews and audits, make improvements to our systems and processes, update workplace relations training programs and share our learnings with both the FWO and our industry."
McKay said this has led to the position of having "industry leading compliance processes and procedures".
"With ongoing support from staff across our network, we are incredibly pleased with the progress we have continued to make," added McKay.
"I said we would be accountable for our actions and take ownership of our remediation journey. I truly believe we have done just that and will continue to do so.
"We remain absolutely committed to ensuring continued compliance with all workplace laws and regulations across our Australian network."
As part of the Compliance Deed, 7-Eleven put in place a biometric time recording system across all its Australian stores.
This required employees to clock in and out with a thumbprint, which is cross-checked against employee facial recognition images and store rosters to enable more accurate recording of working hours. The costs for the improved technology, systems and processes was more than $10 million.
Further governance measures implemented include 7-Eleven requiring all staff to be paid electronically only, new compulsory online training on employment conditions for new employees, an Internal Investigations Unit and a new employment conditions chapter in the Franchisee Systems Manual.
The compliance partnership also required the company to engage an independent expert to complete three annual audits of its compliance with workplace laws, leading to back-payments of $102,167 as a result of the first audit in 2017. No further underpayments were identified in the second and third annual audits.
Ombudsman Sandra Parker said the compliance partnership had led to "network-wide improvement" to protect the workplace rights of current and future employees.
Read more: Employers ordered to fork out for underpayments
"After widespread non-compliance in its franchise network was identified, 7-Eleven has implemented extensive high-tech systems, training and employee assistance programs across its business," said Parker.
"Through our Compliance Partnership, the franchisor has delivered on its commitment to address past breaches by its franchisees and lead a network that meets its lawful obligations to workers.
"Franchise networks are a priority sector for the FWO. We urge all head offices to prioritise compliance with workplace laws or risk systemic breaches that impact their brand and workforce.
"Franchisors can now be held responsible for their franchisees' conduct and may be subject to enforcement action, court proceedings and penalties if their franchisees have breached the law."