The Fair Work Ombudsman took legal action against a retail giant after employees on working holiday visas were not paid.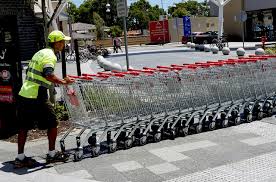 The
Fair Work Ombudsman
(FWO) recently took legal action against international wholesaler Costco, which resulted in a total fine of $190,000 for the exploitation of foreign workers.
It was found that the employees – who were employed as trolley-collectors at a western Sydney shopping centre – were paid nothing for eleven days' worth of work.
The Lidcombe shopping centre is owned by Costco, and had contracted a labour-hire company owned by Nick Iksidis to provide the service.
The workers – all of whom were South Korean, excluding one who was from Iran – should have been paid up to $2830 each for their 105 hours of work, which included shifts on weekends and evenings as well as overtime.
Iksidis's company Xidis, formerly Effective Supermarket Services, had previously been fined on two separate occasions for similarly exploiting employees.
Federal Circuit Court judge Michael Lloyd-Jones said in his decision that the employees were given a verbal promise of cash payments from $10 to $12 per hour, which they had not received for their work.
The company had also subcontracted its work to the trolley-collecting and cleaning company Jay Group Services.
Judge Lloyd-Jones added that Iksidis should have been well informed about what the workers' wages should have been.
There was a need for "deterrence in the trolley-collecting industry which is generally a low-skilled industry that often uses sub-contracting arrangements to avoid obligations under workplace law," he said.
"Companies need to ensure their procurement decisions do not undermine compliance with workplace laws," said FWO executive director Tom O'Shea.
He said that companies are at risk of breaching workplace law if they outsource work to low-cost providers who may fail to pay employees what they are legally entitled to.
Iksidis was personally fined almost $40,000 by the FWO.
Jay group was fined $109,725 and ordered to reimburse the workers. The company's general manager Jatinder Singh and employee Tejinder Singh Sandu were personally fined $23,760 and $17,160 respectively.