Survey of 17,000 in 17 countries reveals concerns, misunderstandings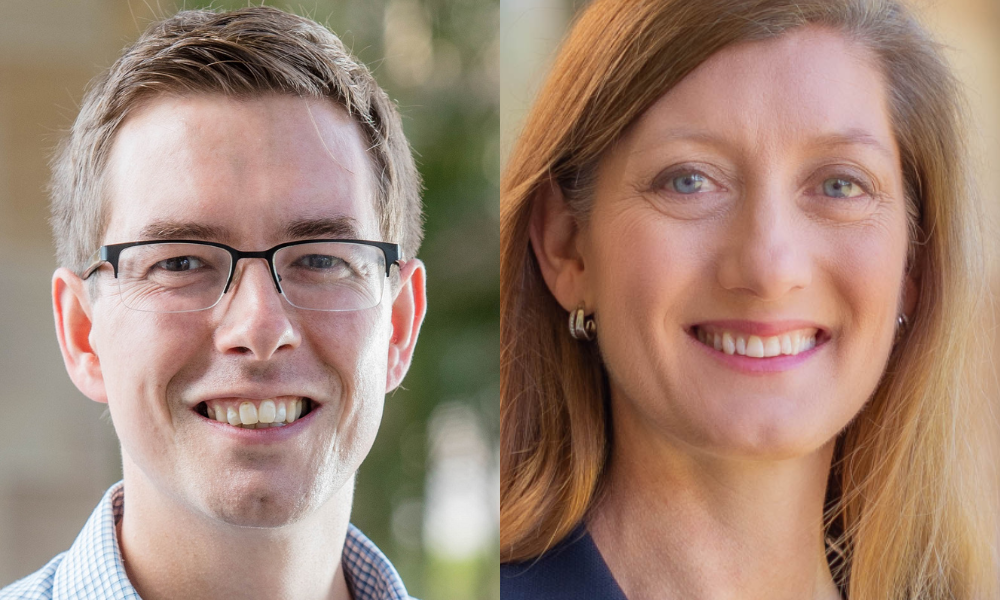 Artificial intelligence (AI) may be the future for obtaining efficiency in the workplace, but it has a long way to go to win people's trust, with 61% very wary of AI systems.
That's according to the new report Trust in Artificial Intelligence produced by KPMG and The University of Queensland, which found that only 43% of Australians believe their employers have practices in place to support the responsible use of AI.
In excess of 17,000 people from 17 countries were surveyed about their trust and attitude to AI and its use at work, along with the perceived risks, benefits and expectations of management and regulation.
"Many Australian employers are only just coming up to speed with the many benefits of what AI can do for them," Professor Nicole Gillespie, KPMG Chair of Organisational Trust at the UQ Business School said.
And the survey reveals Australians are less convinced of the benefits of AI compared to people in many other countries.
"Another common barrier is lack of understanding of the capabilities required to enable successful AI adoption, with many organisations taking a siloed approach to their AI use," she said.
The report revealed that, on average, only one in two people believe the benefits of AI outweigh the risks. People in the western countries and Japan are particularly unconvinced that the benefits outweigh the risks. In contrast, most people in the BICS countries and Singapore believe the benefits outweigh the risks.
Cyber risks of AI
The findings also show the number one perceived risk of AI globally is cybersecurity.
Seventy-five percent of respondents are concerned about potential risks of AI including cybersecurity and privacy breaches, manipulation and misuse, loss of jobs and deskilling, the erosion of human rights and inaccurate or biased outcomes.
There have been cyberbreaches in Australia in recent years including Optus, Australian National University, Canva and Australian Parliament House.
"While there are frameworks and guidelines in place, such as the Australian AI Ethics Framework, there are currently few specific requirements for AI governance in Australia," Professor Gillespie said.
"Our research shows that Australians want AI to be regulated and expect some form of external, independent regulation, yet do not feel that current regulations are adequate to make AI use safe and protect people from potential problems."
A further 70 percent of Australians expect AI to be regulated, but only 35 percent believe there are enough safeguards, laws and regulations in place, she said.
"The community expects an independent regulator, rather than reliance on industry governance."
Despite bans by big firms when it comes to the controversial ChatGPT, Rupert Murdoch's News Corp is encouraging Australian employees to try out the chatbot.
Complex programming, lack of skills
Another issue with incorporating AI into the workplace is understanding the technicality of what is involved and who should oversee the program. Dr Steve Lockey, Postdoctoral Research Fellow at UQ Business School, believes the complex data sets associated with AI put many companies off.
"AI systems learn from large datasets, and it is a complex task ensuring the data used to develop AI systems is fit for purpose and free from unfair bias," he said.
"Common problems include data being outdated, incomplete, or captured in an inconsistent format. Such data is often originally captured for purposes other than the development of AI systems, contributed to bias. Taken together, these issues can mean that AI projects take longer than expected or even fail to achieve the desired results."
Then there is the skillset issue, with Australians seemingly behind a lot of other countries when it comes to candidates possessing the necessary skills to take advantage of AI systems.
"There is high demand for AI skills in Australia, yet only limited availability of skills which can hinder employers' ability to take advantage of advanced technological innovations," Dr Lockey said.
"As per Australia's AI Roadmap, enhancing Australians' STEM skills throughout the education system is a necessity. Further, the impact of AI on the future of jobs will require that significant proportions of the workforce retrain and upskill, with the AI Roadmap suggesting that Australian workers will need to increase time learning new skills by approximately 33% over their lifetime."
Future use of artificial intelligence
But there is no doubt that AI is here to stay and its influence, as seen with the advancements of programs such as ChatGP, will start to grow across multiple industries.
Several employers are clamping down on the use of ChatGPT among employees, including Amazon, Verizon, Citigroup, Goldman Sachs, Wells Fargo and Accenture.
It is how Australian companies incorporate it into their daily business that will present a challenge.
"The key advantage of AI is that it runs 24/7," Dr Lockey said. "AI systems don't have the same frailties humans do; they don't get sick, never sleep, and don't complain. This means that AI systems are very efficient. They are particularly good at what we call 'process' activities – optimising service operations, analysing and interpreting big data, and doing things more efficiently than humans can.
But it is difficult to say with certainty how AI will develop and how this will impact industry use, he said.
"The release of generative AI tools such as ChatGPT and Midjourney in 2022 represented a significant step-change in both AI capability and exposure to the masses beyond what many thought possible at the time.
"That said, we would not be surprised to see industries using AI beyond the more common 'process' implementations we mentioned earlier. It is likely that AI will soon be able to develop a really good understanding of people — to be able to anticipate our needs, understand our feelings, and use that information to curate products and services for us."
Further, the sizable investment in the metaverse is an indication that businesses are taking this next iteration of the internet seriously, Lockey said.
"Large tech companies are already using metaverse platforms to allow remote teams to work together in the 'same location,' and it is likely that the metaverse will have a significant impact on HR activities such as learning and development and recruitment."