Increasingly, organisations are turning to gamification to deliver the elements of fun and competition that attract and retain the attention of their future talent. Tim Powell outlines how it might benefit your organisation.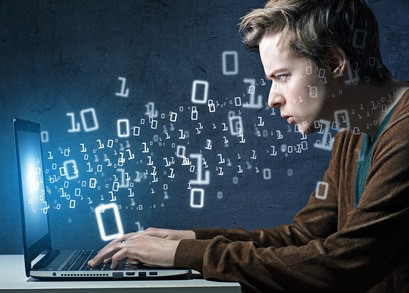 Increasingly, organisations are turning to gamification to deliver the elements of fun and competition that attract and retain the attention of their future talent. Tim Powell outlines how it might benefit your organisation
.
We are, arguably, living in the golden age of mobile and in this hyper-connected world we no longer look for new and improved digital capabilities – we demand them. Because of this, we are seeing the lines blur between personal life and workplace expectations when it comes to technology services. Increasingly, employees want the same personal digital capabilities to cross over into their working lives, and because of this we have seen the rise of trends such as Bring Your Own Device (BYOD).
As the world moves towards becoming a digital-first society, organisations need to consider not only what digital services they are offering their customers and what digitally up-to-date tools they offer existing employees, but also how they are targeting potential candidates. Crises like the STEM shortage and the skills gap are resulting in businesses needing to think outside the box when it comes to attracting top tier talent, or risk missing out.
Enter gamification – a technique that applies game elements and thinking to traditionally non-game processes. These "games" are a growing addition to the e-talent management tool kit.
A recent report on gamification by Markets and Markets
predicted that the gamification industry will grow by 67% by 2018 when it will be worth an estimated $5.5 billion.
1
While gamification is not a new concept, it is one that has had a slow uptake. Organisations in the past have often considered it gimmicky, however, with the somewhat recent surge in digital services over the past few years, businesses are now realising the worth of this evolving recruitment tactic, not only for their own benefits but for that of the candidate as well.
For the candidate
In today's interconnected world candidates looking for potential opportunities will spend most of their time online, actively searching for organisations that meet their expectations. Increasingly, the brand image is becoming a majority deciding factor when it comes to identifying a potential employer. How organisations portray themselves should clearly identify the reason to join or stay with a business. This also applies during the recruitment phase and the manner in which an organisation handles recruitment, which can attract or repel critical talent, having a lasting effect on a company's reputation.
Gamification during the searching stage ensures organisations are not only able to narrow and identify top talent well suited for their job roles, but it allows for transparency and offers candidates a chance to thoroughly assess the company as well. For example, gamification could create an immersive experience for the candidate, building an environment which looks and feels exactly like the organisation and helps them quickly understand what it would be like to work for and whether the role is right for them. Receiving information in this way is far more likely to 'stick', and it doesn't feel like a chore.
Today, an employer impressing potential employees is just as important as the candidate impressing the employer. By utilising gamification in the job application phase, the 'player' can gain a thorough understanding of the organisation, its goals and values, and can assess their own fit within the company.
Additionally, utilising an innovative, forward-thinking approach to recruitment and job application will resonate positively with the millennial generation. Take Siemens Industry, Inc. for example, who launched Plantville, an online gaming platform that simulates the experience of being a plant manager. Players are faced with the challenge of maintaining the operation of their plant while trying to improve the productivity, efficiency, sustainability and overall health of their facility. This not only helped to drive public awareness of the brand, but also identified potential prospects.
Accustomed to constant connectivity, and having grown up with virtual gaming, the millennial talent pool will be attracted to organisations that implement a recruitment scheme like gamification as it is a concept they can relate too. It is also less labour intensive than them reading through a company brochure or trying to get a feel for the company via a website and social channels.
For the employer
Increasingly organisations are turning to gamification to deliver the elements of fun and competition that attract and retain the attention of their future talent. It helps screen candidates for jobs and supports the process to actually attract candidates and not just to rank their skills. In June this year, international taxi cab firm
Uber
released an online driver-recruiting game, 'UberDRIVE' , designed to give prospective
Uber
employees a taste of what it's like to be one of their drivers. The aim of the game is, somewhat unsurprisingly, to help clients get from point A to point B, as fast and as safe as possible. Doing so successfully earns you a high score. Higher scores allow consistent players to unlock new cars and maps to drive around.
This is an effective vetting process for recruiters – often applicants can look good on paper but might not deliver in the practical sense. Hiring managers can use techniques to test candidates' skills by constructing various situations focused on highlighting specific traits that would otherwise be difficult to check. Gamification helps disguise the application and assessment process recruiting and other areas of recruiting as a fun activity rather than menial, but necessary task - making it much more likely to convert the top talent from just noticing a job listing into engaged candidates.
Additionally, introducing 'game elements' can give recruiters a chance to assess full profiles of candidates and help determine characteristics such as their drive for innovation, their capacity to perform under pressure and their ability to problem solve.
The testing and assessment of candidates used to be laborious, stressful and often off-putting. Gamification, if done well, can bring the same – if not a more detailed – level of insight to the employer in terms of the candidate's fit to the role, but in a more engaging, easily accessible and rewarding way.
Become a player
The power of gamification taps into the competitive fires we all have. Organisations who adopt gamification into their recruitment strategies will find the specific talent they need, who will have proven their competitive edge and willingness to go that extra mile. While ensuring organisations stand out amongst competitors as a modern, forward-thinking company, it also means a once arduous task of assessment for talent managers, is now a lot more gratifying.
Gamification is changing the very nature of recruitment and now is the time to play.
By Tim Powell, Managing Director ANZ at recruitment solutions provider, Futurestep