Digital skills are evolving so rapidly that what's relevant today will be outdated in five years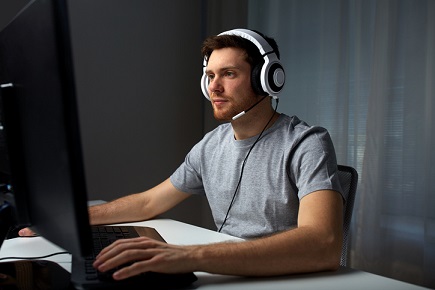 HRD talks to Melissa Ries, vice president & general manager, APAC at Skillsoft about the importance of making entire organisations 'digital ready', rather than looking for skill sets alone.

What does it mean to be 'digital ready' as opposed to developing 'digital skills'?

We are on the verge of a technological revolution that is predicted to "fundamentally alter the way we live, work, and relate to one another", according to the World Economic Forum (WEF).

Equipping ourselves with 'digital skills' is increasingly seen as essential to maintaining future job security, but skills are really about the individual, and acquiring those skills is easier said than done when employees are consumed by day-to-day expectations and duties.

What's more, digital skills are evolving so rapidly that what's relevant today will be outdated in five years.

Change really needs to be driven at an organisational level, but the reality is most companies aren't prepared for this revolution.

A recent Bersin by Deloitte study, Predictions for 2017, found that 90% of organisations believe their core business is threatened by new digital competitors, while 70% believe they do not have the right leadership, skills or operating models to adapt.

Our focus needs to be on making entire organisations 'digital ready' rather than looking for skill sets alone – these have a place, but as part of a broader strategy that focuses on agility as well as catering for individual learning needs.

How can companies train or adapt their workforces now when the future is so unpredictable?

High performing organisations who have their eye on ensuring sustainability are putting HR and L&D at the forefront of business change.

It's very important that companies are continuously investing in new technology and supporting their employees to develop specific digital skills – things like basic coding, moving to cloud-based software, and assisting non-'digital natives' to improve their computing skills.

However, what organisations need most are thinkers who can successfully navigate change. 'Soft skills' such as critical thinking, problem solving, creativity, people management and emotional intelligence will prove absolutely critical in future.

Centralised, on-demand learning programs that allow for self-guided and personalised learning experiences will also be essential to ensuring individual skill needs are considered and organisations are adapting quickly to technological changes.

Organisations should be working with HR teams to develop continuous learning pathways focused on soft and digital skills that are personalised to the individual.