HRD talks to three industry experts about what further study would mean for their careers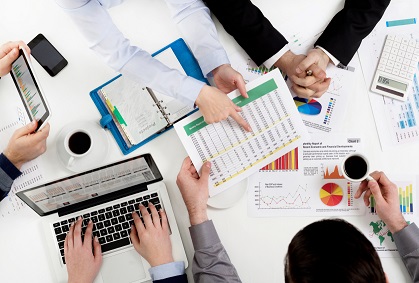 It's vital for HR practitioners, in their strategy and initiatives, to be able to adapt to the pace of the environment, according to Fiona Crawford, general manager, human resources, InfoTrack.
"We are entering a new wave of digital value creation where innovators and data scientists are the future leaders," Crawford told
HRD
.
"So I'd look to do an MBA that equipped me with skills for an era when digital platforms and data will be at the heart of every economic, administrative and human activity decision we make."
Crawford added that she would look for a university where there was close alliance between the technology, psychology, science and business schools.
"I think Imperial College is at the forefront of MBA teaching for the digital era, and it would be such a buzz to study in the heart of London," she said.
For Catherine Triandafilidis, systems and people colleague at Back In Motion Health Group, the best study to support her current role would teach data analytics and storytelling.
The reason is that she could accurately interpret the messages her people are sharing and encourage her organisation to "get on board an amazing change journey".
"HR is morphing into employee experience, culture and capability, and a million things in between; arguably this is merely semantics but I think these changes reflect the transformation we 'people people' are championing," she told
HRD
.
"To keep up, the things we learn need to adjust. Arguably no single traditional course of study will fill the gap -- although combining a few will help," she said.
Tanya Deery, GGM, talent and culture,
ANZ
, added that HR teams need a balance of capabilities.
"I like the approach of some tech giants targeting an equal mix of traditional HR practitioners, consultants, and academics," she said.
"Thereby ensuring the team has the latest research-based thinking to drive innovation; statistical modelling capability to leverage employee data; human-centred design to shape employee experience; and technical and operational excellence for delivery.'
"With this in mind, based on my background (organisational psychology/statistics) and experience (HR/consulting), I would want learn more about the latest predictive analytics methods, to ensure the HR experience delivered intimately aligned to employee and business need."
Related stories
Is your organisation prepared for disruption?
Why can't Australia find highly-skilled workers?
How to hire smarter for your business