With the job market facing a rocky road ahead, recruiters need to take action – but how, and what impact will it have on HR?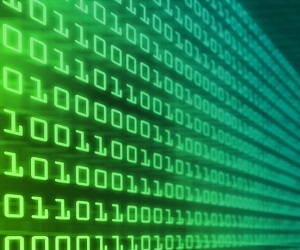 Despite often relying on gut instinct, Bullhorn Australia believes recruiters must now look to their business data to survive the coming struggles. Roughly 50 per cent of recruiters told Bullhorn Australia that "weak economic outlook" is their key business challenge.
"Recruiters should be using the data already at their fingertips for a deeper understanding of what works, what doesn't and why. This data is easily accessible via their candidate management system," Ben Fuller, sales director at Bullhorn Australia, said.
Candidate management systems allow for the cataloguing of information regarding where successful candidates are being sourced from, the number of applicants needed to fulfil roles, and other data. This can then be monitored by recruiters to detect emerging trends across the business world.
Ensuring complete and accurate data is crucial to making the right decisions. While some information may be updated automatically (such as resumes) the manual input of financial and other data remains essential.
"If the data is incomplete or inaccurate, the reports cannot portray the true business position. Subsequent decisions, based on that data may point the business down the wrong path," Fuller explained.
While recruitment and HR are not synonymous with each other, there are overlapping factors.
Understanding how recruiters are approaching the current job market can help you better communicate and do business with them.
Additionally, candidate management systems could also be incorporated into internal HR departments. Building a catalogue of your candidates could help organisations examine where their current recruitment processes are working and where they need work.
Bullhorn's tips for "maximising the data":
Quality data is critical for quality decisions: Ensure all data fields essential for reporting are set to be automatically filled in or are mandatory for consultants to complete.
Use reports to understand where the business needs streamlining, extra support or trimming of resources.
There is no such thing as too much data: Review daily, weekly, fortnightly, quarterly and yearly reports to benchmark, compare and predict business progress.
Make consultants part of the process: Share the vision, data and reports with staff to help them to understand how their achievements impact the business.
Share results with clients to demonstrate knowledge of the candidate pool and insight on industry.