Organisations that aren't prioritizing ESG are losing out in the Great Resignation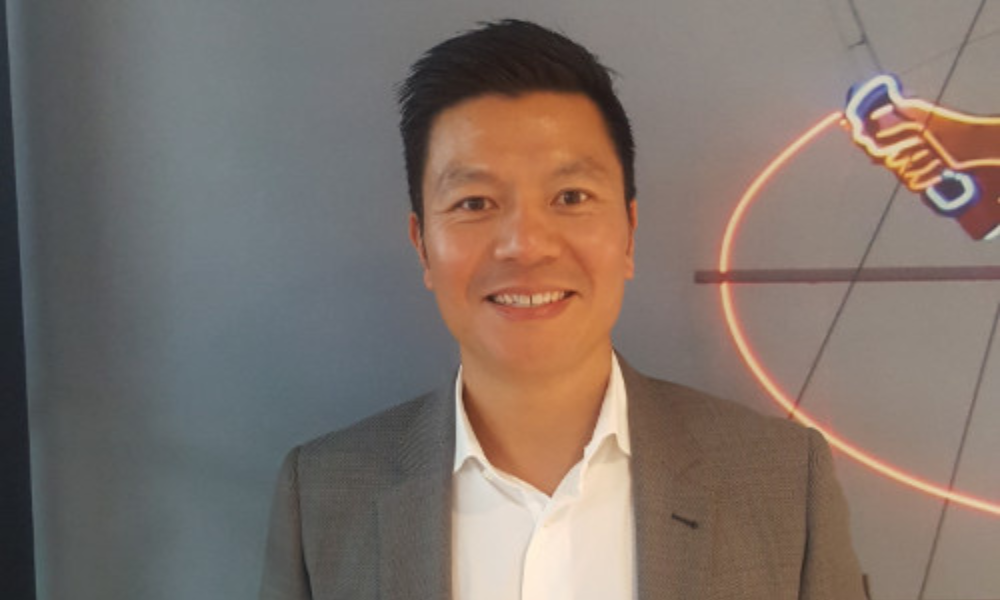 Candidates are becoming increasingly "switched on" to a company's purpose when deciding whether or not to accept a job offer. That's the verdict of Simon Yeung (pictured above), managing director of Talent Victoria.
"The last three or four years we have seen a significant shift in job candidates who're looking at companies and asking not only [if] they'll benefit from working there, but how the company is actively working to better the world," Yeung says.
Read more: Employers prepare for war over office recall mandates
In recent meetings with both LinkedIn and SEEK, Yeung says the feedback was that environmental sustainability was third or fourth in the priorities of candidates, where traditionally it wouldn't have featured in the top five. This is supported by a Gallup poll that reveals 69% of employees said they would look at a company's record on the environment before deciding whether or not to take a job – and they would often go to social media to find out. A quarter of employees would even take a pay cut to work for an environmentally sustainable company, according to a TotalJobs survey.
During the interview process, candidates have become more thoughtful, Yeung says.
"They are asking not just what is the pay, what are the hours, but questioning what a company is doing around the environment, what are their policies around diversity and inclusion. And this is where our research has found a gap," Yeung says.
Quite often, the hiring team is not well-informed by the company on what the business is doing in these areas and are responding by saying they're not quite sure and they'll "get back" to the candidate with an answer.
"That immediately sends the signal to the candidate that 'maybe you guys aren't doing too much, as your own hiring managers don't know what you are doing'," Yeung says.
Talent decided to conduct its own research to dig down into whether companies' environmental actions were matching up to job candidates' expectations. They wanted to find out whether companies were actually stepping up to the plate and how influential a company's sustainability strategy is when it comes to candidates choosing their next employer. More than 400 recruitment managers and technology candidates between the ages of 18-74, working within finance, professional services, e-commerce, retail, government and the public sector, media, manufacturing, transportation and IT were interviewed for the insights report Sustainability Awareness to Action.
The report found that businesses and candidates were in sync in believing that organisations have an obligation to minimise environmental impact and that a company's sustainable strategy is integral to business success. Where they diverge is around what is being achieved. Half of all job candidates say companies aren't doing nearly enough, but half of all employers disagree.
Read more: Discrimination against an employee with a 'spent' conviction is against the law
Of the companies trying to achieve more, 44% say that the main challenge they face in implementing ESG programs is a lack of company-wide education around personal impact, which rather throws the problem back on individual employees. In contrast, 63% of candidates said that lack of investment and commitment is the problem. Not surprisingly, recycling and going paper-free topped the survey of what companies are doing to be "more green". These are relatively easy initiatives to get going and simple to measure. Fourth in the list of initiatives companies are working on is achieving net zero carbon or planning to, Yeung says. This means setting up targets for their own business and looking at their supply chains.
Oil companies, airlines, and global manufacturers are amongst those who've been announcing their net-zero carbon emissions targets, promising to achieve a balance between the greenhouse gas emissions they produce and the amount they remove from the atmosphere, usually by 2050. Companies often factor in carbon offsets as a way of achieving net-zero.
How can businesses measure their ESG progress?
Yeung says that companies must establish a baseline on what they want to achieve and how they are going to get there. This needs to be communicated across the whole organisation. Measures need to be followed up on every three to six months and the results – good or bad – must be shared.
"The key things are consistent communication and transparency and then people start to live and breathe it. What has worked for us at Talent is to have some of our younger colleagues, who feel particularly passionate about environmental causes, champion the changes. Drive has to come from bottom up as well as top down," Yeung says.
Engaging employees in the company's sustainability mission and listening to what they are asking for, to create a company culture that they want to be a part of, is crucial.
Paying attention to DEI efforts also plays into sustainability plans, according to the report.
"By welcoming diverse perspectives and giving people a seat at the table, you can implement initiatives that you may have never otherwise considered, ultimately driving positive change for the environment, delivering on what your people want, and fostering a culture of collaboration that will draw top talent in," the report says.
"More than ever, we are all conscious of the environmental and social impact of ourselves and those around us," says Georgia Kelaher, Talent's global chief people officer. "It's no wonder our candidates and employees are passionate about real, tangible, and sustainable change. Leading the way with a compelling vision and strategy that addresses sustainability will retain and attract talent with an intrinsic motivation to do better, have an impact and see the bigger picture."
Related stories