The toxic trend isn't just harming your brand, it's diminishing your recruitment strategy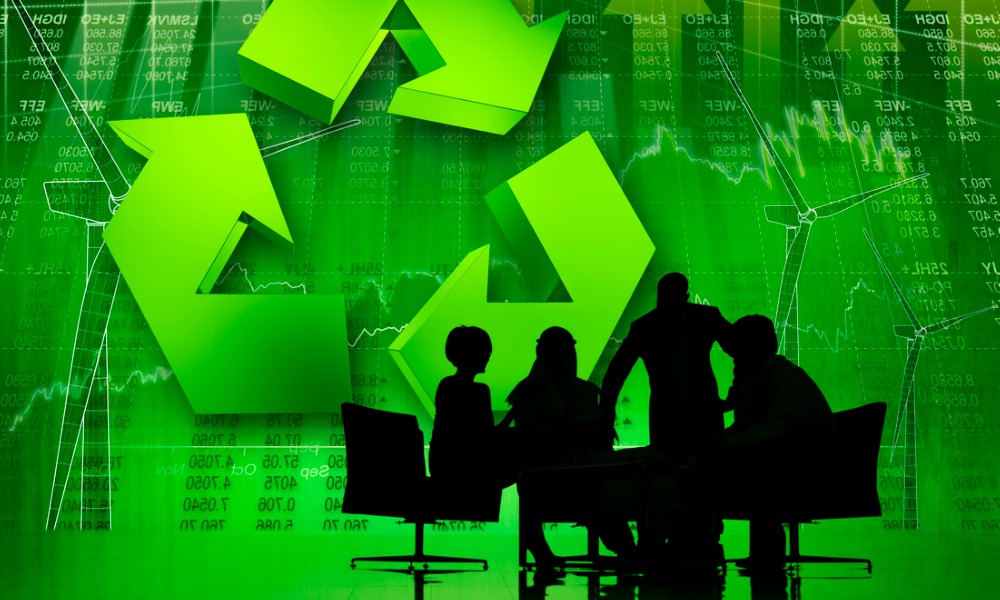 It's not often that a billionaire gives away their company, but that's what happened last week. Yvon Chouinard, the founder of outdoor wear company Patagonia, transferred the $3 billion company to a trust designed to funnel all future profits (around $100 million a year) into combating climate change and protecting undeveloped land around the world.
Read more: Sexual harassment allegations prompt new state-wide campaign
While this can be viewed as an extreme example of a business putting its money where its mouth is in terms of sustainability, it comes in the same week as revelations from the US that oil companies were "gaslighting" the public over claims they were going green. At a congressional hearing in Washington, evidence was presented that ExxonMobil, Chevron, Shell and BP were actively working against efforts to address the climate crisis.
The folly of faking it
Consumers and employees are growing increasingly attuned to when a supposedly environmentally conscious business is faking it, or "greenwashing". Millennials and Zoomers in particular, can smell inauthenticity a mile off and react against it. Research indicates that 64% of millennials consider a company's social and environmental commitments when deciding where to work and they won't take a job if the company doesn't have strong corporate social responsibility (CSR).
It's not that companies aren't aware of how their position on environmental, social and governance (ESG) issues affects their reputation. Quite the opposite, says Christopher Wright, professor of organisational Studies at Sydney University. He says corporations are acutely conscious of the benefits of publicising their green credentials and equally conscious of the reputational damage if they are revealed to be pretending to be green when they aren't.
Read more: Four-day work week gains momentum across Australia
In a major research project on business responses to climate change, Wright's team interviewed professional service firms, banks, insurance companies, airlines and big global manufacturers to find out about their approach to corporate social responsibility as it relates to climate change.
"Companies try to manage the increased expectations that employees have around climate by placing a big emphasis on building climate change initiatives to attract talent, engage the workforce and sustain the right messaging," Wright said. "We found their dominant motivation for doing so was reputational risk."
Even the most prestigious companies are at risk. In 2021, more than 1,100 of the crème de la crème employees at McKinsey & Co revolted against the consultancy firm's work with fossil fuel companies. Despite having a tiny carbon footprint itself, McKinsey advises 43 of the top 100 corporate polluters on how to reduce costs and boost their profits rather than reduce their environmental impact.
In an open letter addressed to the firm's top partners, McKinsey employees said: "The climate crisis is the defining issue of our generation…. Our positive impact in other realms will mean nothing if we do not act as our clients alter the earth irrevocably." McKinsey responded, but resignations followed.
Along with growing pressure from employees on their organisations to act sustainably are moves to apply more robust measures and reporting on whether companies are on course to meet net zero and emission reduction targets.
In a sign of the times, Telstra Ventures, Telstra's venture capital arm, announced this week that it is scanning the market to invest in startup businesses that are tackling greenwashing. Managing director Matthew Koertge told The Australian that there were more than 1,000 companies focused on monitoring ESG compliance and Telstra Ventures wanted to be a part of the action before the market booms.
"There are definitely a whole lot of limitations around greenwashing and also really getting the true benefits. We are certainly aware of the negatives around the carbon credit systems that people are using," Koertge said.
Get on the front foot with ESG
In light of these trends, what role can HR play in driving sustainability? Simon Holmberg, leader at Sage's people division, said that defining purpose is fundamental to HR's role in bringing meaning to the employee experience.
"Recent research undertaken globally by Sage shows that sustainability is an important issue for HR," Holmberg said. "ESG initiatives are a hot topic for nearly one in five HR leaders, which also reflects the status of ESG when it comes to attracting and retaining top talent."
Sage outlines some of the key strategies in embedding sustainability into an organisation:
The leadership team should work to define the company's social purpose beyond the commercial purpose and create a company code of conduct around it. For inspiration, refer to the UN's global sustainable development goals.
Review workplace processes and practices to ensure they are in line with sustainability goals.
Look at your suppliers and check that the business is using sustainable sourcing and businesses paying fair wages.
Provide the resources to help your employees behave more sustainably by eliminating paper and automating processes.
Incorporate sustainable goals into performance reviews. Incentivise staff by offering a reward program to deliver tangible and measurable sustainability goals alongside business goals to project the message that both have equal importance.