A legal expert talks us through what the proposed new changes to South Australia's workplace safety legislation really mean for employers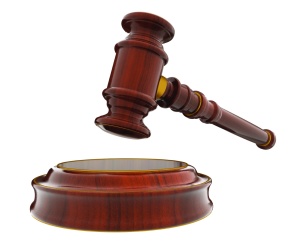 Tough new changes to South Australia's workplace safety legislation proposing to hold employers criminally liable for the death of their employees should prompt HR professionals to review their workplace safety procedures.

The proposed industrial manslaughter bill would see employers who cause the death of a worker fined up to $1 million or jailed for a maximum of 20 years, says Patricia Ryan, principal at The Workplace Lawyers.

Ryan says numerous parties may share liability and it will be up to the courts to determine which party is responsible in the unfortunate event of a workplace death

"Multiple parties may be on site and potentially responsible, so a court will need to ascertain where liability exists," she says.

However, HR professionals should be aware that they and other managers could potentially be held personally liable if it is found their conduct caused the death of a worker.

The key changes under the proposed bill would be to boost the penalties for an individual who causes a workplace death from $300,000 or five years' imprisonment, or a combination of both to 20 years' imprisonment.

Under the new law the penalty rate for officers or business owners would be raised from $600,000 and five years' prison to $1 million and a sentence of 20 years.

"A person can only be liable if they have responsibility for health and safety (decision making power), such as an Operations Manager or Health and Safety Manager," Ryan says.

"Any responsible employee needs to ensure they have support of the employer/board for their recommendations, sufficient manpower and other resources to ensure safety."

She says the Bill proposes to increase penalties and changes the basis for prosecutions for workplace death.

Under the bill, an employer will be guilty of an offence if he or she breaches the duty of care, knew or was recklessly indifferent that the act or omission constituting the violation would result in a substantial risk of serious harm to a person, and if the breach resulted in death.

Ryan says some prime examples of cases involving fatal workplace negligence include Frankipile Australia Pty Ltd and Vibro-pile (Australia) Pty Ltd, where the employer was found of failing to maintain systems of work that were so far as reasonably practicable, safe and without risks to health.

The two companies were fined a total of $450,000 over death of a worker who fell 40 metres when a piling rig collapsed on a Melbourne construction site in 2011.

The court also found the companies failed to provide necessary training and supervision to allow employees to perform their work in a safe way after hearing that the Vibro-pile employee who was given the job of preparing the rig for work was unfamiliar with its controls and had never installed or been trained in how to install the mast extension.

In a separate case, the Victorian Court of Appeal doubled the fine against a company that pleaded guilty to failing to provide a safe working environment for employees.

Coates Hire Operations Pty Ltd was fined $500,000 for failing to provide a safe work environment in circumstances where the company was well aware of a hazard that ultimately resulted in the death of a contractor.

Ryan says the proposed changes to South Australia's workplace safety legislation should serve as an essential reminder for HR to conduct health and safety audits for continuous improvement and review.

The introduction of the industrial manslaughter bill would see tougher laws for employers who engage in fatal workplace negligence, in a bid to improve workplace safety in South Australia.

The industrial manslaughter bill, which seeks to make corporations criminally liable for the death of their employees, covers the situation where that individual or corporation's recklessness or negligence caused a workplace death, Ryan says.