The FWC has awarded compensation to an airline service agent who was dismissed for several controversial Facebook posts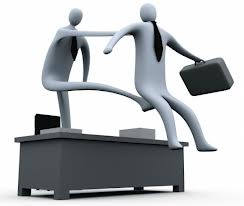 A national aviation ground handling and services company has been ordered to pay $4,800 in compensation after the
Fair Work Commission
(FWC) found it had unfairly dismissed an employee for posting several controversial statuses on
Facebook
.
Nirmal Singh commenced employment with Aerocare Flight Support in August 2014. His employment was suspended with payment on 4 October 2015 when a number of posts came to light that allegedly breached the firm's social media policies.
After attending a number of meetings from 6-8 October 2015, his employment was terminated on 8 October.
"The applicant publicly published his support for ISIS/Hizb ut-Tahrir and its actions/activities and made radical statements against the Australian Government," Aerocare wrote as a response to Singh contending the dismissal.
In the most controversial post – about demonstrations held in Lakemba, Sydney against US and Russian intervention in the war in Syria – Singh added the words "We all support ISIS".
Despite the content, the FWC found that the worker had been unfairly dismissed as the firm had not taken the time to properly review Singh's Facebook account.
"If time and attention had been taken to review [Singh's] Facebook newsfeed, Aerocare would have discovered that [Singh] is not, in fact, a supporter of ISIS," said Commissioner Jennifer Hunt.
The firm was informed of this within the investigation but was not satisfied with Singh's response that he was simply being sarcastic, he added.
"Alternatively, [Singh] could have been invited to explain to [Paul Brunyee, manager customer experience] all recent posts made by him on Facebook. This exercise would have taken no more than 1-2 hours, and satisfied Aerocare that [Singh] was not an ISIS supporter."
The Commissioner also said that Aerocare had failed to properly explain the situation to Brunyee's superiors, instead choosing to relay any information through a brief, ten-minute phone call during a meeting held in October 2015.
"It is impossible for [Brunyee] to have adequately explained during this telephone call all of the matters that were discussed during the meeting."
Additionally, Greg Shelley, general manager of employee relations, claimed that no one reported to him that Singh had apologised for the posts during this meeting.
"[Shelley] was a member of the management team tasked with making a determination on [Singh's] disciplinary interview," Hunt said. "[Brunyee] failed to adequately report to [Shelley] and other decision makers the full account of the meeting held on 8 October 2015."
It would have been more appropriate for the firm to have continued Singh's suspension, distributed the notes of the meetings, and made further inquiries about his Facebook account, she added.
"I find the decision of Aerocare and its reliance on posts that on its own witnesses' admissions do not breach the [social media policy] does not constitute a valid reason for dismissal."
This judgment however did not suggest that this type of behaviour was acceptable for employees working in an airport environment, Hunt explained.
"[Singh] did a very stupid thing," she said. "The ISIS post does not even have the look of sarcasm. It is not witty. It is not funny. It is a ridiculous post."
Related posts:
"Profoundly stupid" employee fakes ISIS threat
HSBC employees sacked after staging mock ISIS execution
'ISIS' lip tattoo costs one worker his job