The bank has apologised after the abhorrent video – filmed during a team building exercise – emerged online.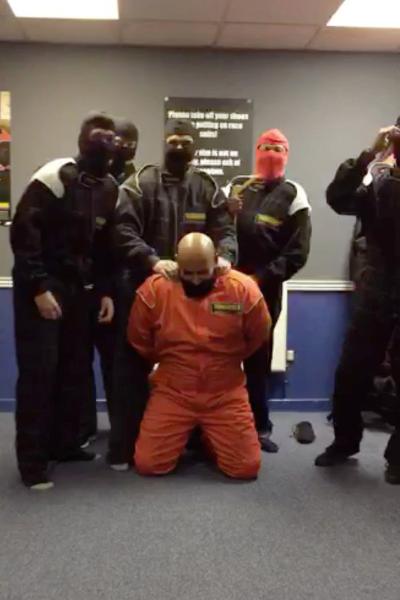 HSBC has issued a public apology after a shocking video appeared online showing six UK workers staging a mock ISIS-style execution.
The eight-second clip – taken during a team building exercise at a go-karting track – shows five of the men standing in black jumpsuits and balaclavas while a fifth kneels at their feet in an orange overall.
Kidnapped British aid workers Alan Henning and David Haines were both wearing orange jumpsuits when they were executed by the extremist organisation.
One of the workers crassly posed as an Islamic militant holds a coat hanger in place of a knife while another shouts "Alluha Akbar" – Arabic for "God is great."
The men are believed to be from the legal division of the bank's Birmingham branch and all involved have since been dismissed.
"Once we saw this abhorrent video, we took the decision to sack the individuals involved," the bank said in a statement. "We apologise for any offence."