If management steps in to deal with workplace issues, at what point does this cross the line into bullying behaviour?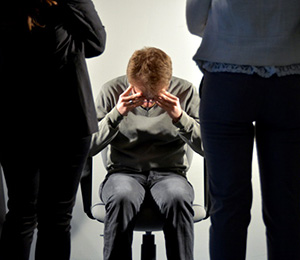 Management action is not bullying conduct if handled in a 'reasonable' manner, according to the Fair Work Act. However, the apparent vagueness of this term can make matters confusing to HR when deciding how to proceed.
HC
chatted with Roland Hassall, partner, and Katherine Sakoulas, graduate lawyer, at
Sparke Helmore
Lawyers, to find out exactly what the term 'reasonable' meant.
"For a start, it is not something considered reasonable from the manager's point of view – it has to be objective," Hassall said.
He pointed to one case, Ms SB [2014] FWC 2014, in which Commissioner Hampton said that 'reasonable' management action consisted of the following elements:
The behaviour of those being accused of bullying must be management action
It must be reasonable for management to take that particular action
The action itself must be carried out in a reasonable manner
In this case, the FWC stated that "the action doesn't need to be perfect or ideal; overall, it may still be reasonable, even if particular steps are not; and the action must be lawful and not 'irrational, absurd or ridiculous'," Hassall said.
Furthermore, "any 'unreasonableness' must arise from the actual management action in question (rather than the employee's perception of it) and there must be an element of adherence to established policies or procedures".
Instances of reasonable management action can therefore include undertaking performance management meetings and staff assessments, allocating work to an employee and controlling how it is carried out, responding to poor performance, providing constructive feedback, and taking necessary disciplinary action, he said.
For an example of action which could be considered unreasonable, Hassall pointed to the case of
James Willis v Marie Gibson; Capital Radiology Pty Ltd T/A Capital Radiology; Peita Carroll
[2015] FWC 3538.
"The Commission found that an unannounced visit by two managers to a workplace for a spontaneous disciplinary meeting was unreasonable management action conducted in an unreasonable manner.
"At the meeting, the employee was subjected to severe criticism by one manager, while an HR manager watched in apparent amusement. In the context, this was threatening because the employee had only recently started work and was on probation."
Hassall continued, saying that the following management actions were likely to be considered unreasonable by the FWC:
Standing over the shoulder of an employee for regular, extended periods of time to observe their work
Berating an employee or making threats to dismiss them in front of their work colleagues
Sending a workplace email to all staff disclosing the name and details of a poorly performing employee who has been subject to disciplinary action
Intentionally embarrassing or belittling a member of staff
A recent case, Cao [2016] FWC 5592, which was the seventh to be judged under the new anti-bullying jurisdiction, showed that the right actions can propel an employer through the Commission without harm even amidst a bullying claim.
"Ms Cao alleged she had been bullied by her manager over the course of nearly three years. Deputy President Sams disagreed, concluding that the manager's (and employer's) conduct was not unreasonable," Hassall told
HC
.
The Commission found that the manager had acted in a fair and equitable manner, he said. Not only did they have appropriate internal policies for dealing with bullying allegations in place but they also conducted the investigation in a transparent fashion.
"Importantly, Deputy President Sams noted the manager's requests were not made to belittle, humiliate or otherwise cause hurt or distress to the employee," Hassall said.
Related stories:
Can a management meeting amount to 'bullying'?
Are your employees ganging up on one another?
Employers must take bullying seriously or risk negligence claims