There has been some big moves in IR this week and some disturbing court cases. But it isn't all bad news this week.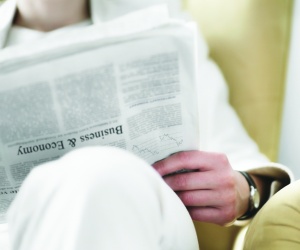 There has been some big moves in IR this week, as well as some disturbing court cases. But it isn't all bad news for employee engagement and corporate health – here is this week's wrap-up:
Getting on your feet
Baker IDI Heart and Diabetes Institute is promoting the "On your feet Australia" campaign to help raise awareness of the dangers of too much sitting. Compared to those who sit less than two hours a day, those who sat four or more have a 46% higher risk of death from all causes, and an 80% higher risk of death from cardiovascular disease.
As such, Baker IDI is urging Australian workers to 'get on their feet' at every opportunity on 19 February, raising money and awareness through donating online at
www.onyourfeet.org.au
.
Employee engagement sky-high for REA Group
REA Group 's employee engagement survey revealed an 88% engagement score from its staff, primarily for its performance in quality and innovation, diversity, teamwork and collaboration and customer focus, bringing to light the importance and benefits of engaging in internal surveys.
"These results are an endorsement of our overall strategy to build a strong team, invest in developing our leaders and foster a strong organisational culture," Simone Carroll, REA Group general manager of people & brand and last year's Australian HR Director of the Year. "We continue to attract and employ enthusiastic and motivated staff and dynamic leaders, who drive our business performance, leading to better outcomes for our customers and consumers."
Simone Carroll will be speaking at this year's HR Summit. Reserve your ticket now by clicking here.
Woolies manager sues for $1.3m
A former night manager at
Woolworths
Blacktown is suing the store's former manager, Steven Clark, for sexual harassment which resulted in post-traumatic stress disorder and attempted suicide.
Alysha Wilkie stated Clark harassed her between February and March of 2011, asking suggestive questions, leering and eventually grabbing her close to him and rubbing her arm forcefully,
The Sydney Morning Herald
reported.
Watchdogs in, watchdogs out
While pushing to re-establish the Australian Building and Construction Commission (ABCC) following claims of union corruption, the Abbott government has moved to dismantle Australia's charities watchdog, the Charities and Not-For-Profits Commission. This follows its first full-year results that demonstrating dozens of allegations of both fraud and corruption in Australian charities,
The Canberra Time
reported. It is estimated up to 100 public service jobs will be lost.