The industrial action will see thousands of Department of Immigration and Border Protection staff walk off the job nationwide next week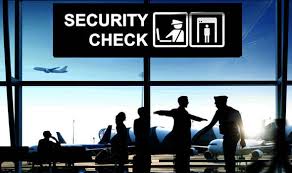 The Community and Public Sector Union (CPSU) has notified the Department of Immigration and Border Protection that thousands of members will strike for 24-hours next week at airports across the nation.
The strike will occur from midnight on 12 August. Other departments including quarantine and biosecurity will also hold one-hour stop-work meetings on the same day.
This industrial action stems from a nearly three-year long negotiation which has left around 75% of the Commonwealth's 150,000 public servants without an enterprise agreement.
A spokesperson from the Department of Immigration and Border Protection told
The Canberra Times
the planned strike action could affect airports, seaports, container examination facilities, client services, visa processing sections and international mail facilities.
"The department is working hard to deliver a revised enterprise agreement offer that addresses many of the key issues raised by employees," she said.
Union officials have written to the Prime Minister seeking action to end the impasse.
"More than 100,000 workers and their families have now gone three years without a pay rise while struggling to hold on to basic workplace rights and conditions, particularly the ones that balance work with family life," CPSU national secretary Nadine Flood said.
The union has also threatened further strikes if government assistance fails to emerge.
"Prime Minister Turnbull can avert future strike action, including the prospect of broader industrial action across the Commonwealth public sector, by working with us to fix this mess," Flood said.
This is the first strike since the
Fair Work Commission
suspended all industrial action by the CPSU until after the federal election as terrorists could exploit weaknesses in border security as a result of further walk offs.
"We strongly encourage them to rethink their call for industrial action and stay at work and pursue their complaints, their disagreements with the Government through other means," Malcolm Turnbull told
Channel 7
in April.
Related stories:
Federal public servants set for mass strike over failed pay talks
CPSU accused of using public as 'pawns'
Tax Office could face striking CPSU over "harsh terms" and job cuts