A former Toll Holdings employee must pay up after filing a bogus unfair dismissal claim with fake drug test results.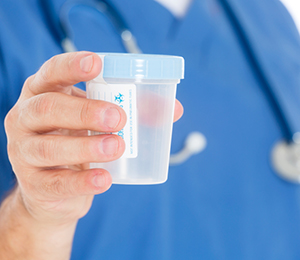 Logistics giant Toll Holdings has scored a win from the Fair Work Commission as a former employee has been ordered to pay the company $18,000 after falsifying drug test results to support an unfair dismissal claim.

The commissioner ordered the former Toll Holdings employee, who was fired in June 2015 after a positive drug test, to pay the company $18,000 in compensation, AFR reported.

The employee had tested positive for amphetamine and methamphetamine in his system after a workplace drug test, yet before his dismissal the worker told Toll urine sample tested by a doctor had showed up negative to the drugs.

But at subsequent proceedings to hear the worker's unfair dismissal claim, the doctor gave evidence that the test had been "manipulated", and the original test showed the former employee had tested positive.

The worker walked out on the hearing while the doctor was giving evidence and did not return to the commission, AFR reported.

Commission deputy president Val Gostencnik said the worker "knowingly and deliberately" submitted a false drug test and gave false evidence under oath.

Gostencnik said the former Toll Holdings employee's "whole case was founded upon a lie designed by him even before his employment was terminated".

"The [former employee] told his employer that he had obtained a test of a urine sample supplied by him to his medical practitioner, and that the test showed a negative result," he said. "This was a lie.

"This lie carried over into the unfair dismissal remedy application lodged by the [employee] in which he alleged that his dismissal was unfair because his employer did not take into account the clean result that he had obtained from an independent source prior to the dismissal," Gostencnik said.

"This assertion was false and the [former employee] knew it to be false."

"The lie was so central to the unfair dismissal remedy application that when it was uncovered as a lie during the proceedings, the case crumbled and the [former employee], to use the colloquial, 'did a runner', leaving his representative to clean up the mess and discontinue the proceeding."

The Commissioner said it should have been obvious to the sacked employee that his application for unfair dismissal was unlikely to succeed.

"As the application was based almost exclusively on the lie and the fabricated drug test result, I also consider that making the application in those circumstances, was vexatious," he said.

"It seems to me that the application made was seriously and unfairly burdensome upon [Toll]. It was required to respond to an application that was wholly based on a lie and fabricated evidence."

The former employee has been ordered to reimburse Toll for the company's legal expenses and cost of submitting expert witnesses, to a sum of $18,618.