With government rules softening, employers must consider legalities of policy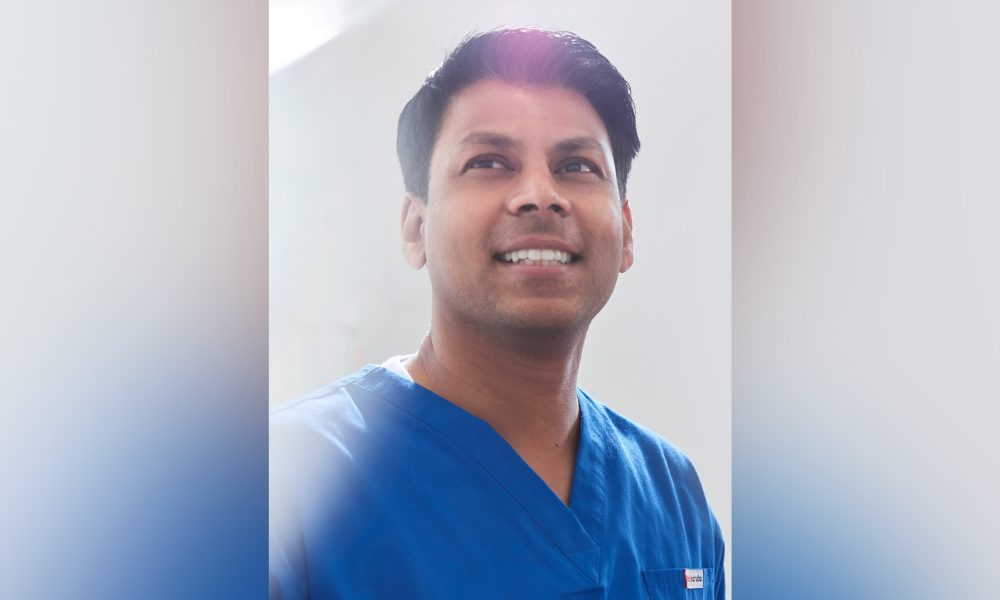 Australia has in excess of 80,000 active COVID cases, with New South Wales leading the way — more than 47,000 people there are suffering from the disease.
Despite the high figures, there is now a general sense of "getting on with it" and learning to live with the global illness, with employers relaxing compulsory vaccine mandates.
"As an employer, we do not have the right to force a COVID-19 vaccine mandate, but we can ask employees to be vaccinated as a condition of employment," Dr. Kasen Somana, founder of Signature Dentistry, said.
"We need to balance the need to protect the health and safety of our workforce and customers with our responsibility to respect the rights of employees and comply with applicable anti-discrimination laws. "
The dentistry can ask employees to provide proof of vaccination, he said, "but we also need to consider providing reasonable accommodations to employees with disabilities or sincerely held religious beliefs that prevent them from taking the vaccine."
Dr Somana encouraged all staff to get vaccinated as soon as they were eligible.
"The impact on our workforce with this policy has been positive, as it shows my staff members that I am committed to their safety and well-being," he said. "Most importantly, it has allowed me to provide a safe environment for my patients by reducing the risk of virus transmission."
Legal considerations in continuing vaccine mandates
Most employers don't want to speak publicly about their vaccination policy. But they are aware that there are legal issues that need to be taken into consideration with each employee.
"There are now very few COVID-19 government mandates remaining in place in Australia," Nick Maley, partner- workplace relations, Holman Webb Lawyers, said. "The few that do remain relate to workers in aged care and health care."
An employer can still direct a worker to be vaccinated, he said, depending upon: the nature of the work performed; the assessment of the work, health and safety risk to the worker and other workers; and the risks to clients and customers of the employer.
"When there is reasonable evidence that vaccination is necessary to protect the health and safety of people in the workplace, an employer can make a direction for vaccination. This not only relates to COVID-19, but also for other common illnesses such as influenza."
The Fair Work Commission (FWC) dealt with an unfair dismissal claim from an employee who questioned his termination over failure to prove his vaccination even though he was only working from home.
Australia is currently rolling out vaccination booster number five, which has had a slow uptake. Maley points out that if a company has required you receive your initial vaccination, then there it is a "reasonable requirement" for you to receive the boosters too.
"Where an employer makes a direction for vaccination, it can require the worker to have up‑to‑date vaccination," he said. "Up‑to‑date vaccination includes boosters where appropriate.
"If the underlying direction for vaccination is reasonable, it's likely that the requirement for boosters will also be reasonable."
In July 2022, the Fair Work Commission ruled that the vaccine mandate of a shipbuilding company was legal and reasonable, following a complaint filed against them by two unions.
Termination after vaccination refusal
Employers can still dismiss employees if they refuse to get vaccinated.
"If an employer makes a reasonable and valid direction to an employee to be vaccinated, and the employee refuses to comply, there is a right to terminate, so long as due process has been followed," Maley added.
The employer should also ensure that there are no other disability or discrimination issues at play, and that the employee has not raised any other workplace rights.
"If they have, this might muddy the water in any unfair dismissal action. There might be a challenge to the employer's reasoning for dismissal," he said.
As for medical exemption, if a worker has a bona fide medical reason, "it is incumbent upon the employer to assess and determine whether alternative adjustments or arrangements can be put in place," Maley said.
If not, "it is still open for the employer to dismiss the worker. The employer must of course take care that it is not infringing any discrimination laws or flexible work requirements.