'The law needs to protect women from discrimination for reproductive issues'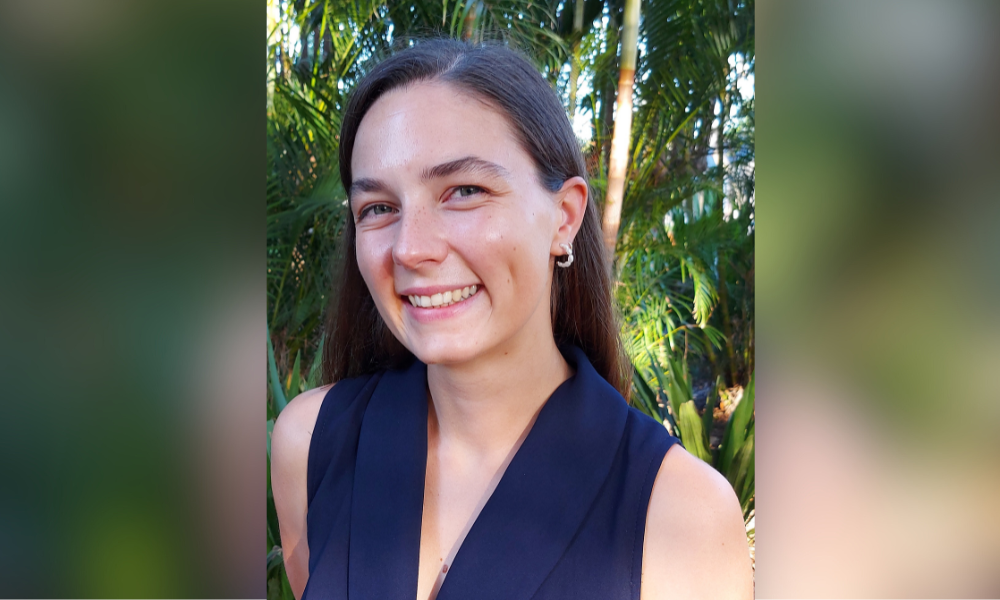 While it may be universally accepted that pregnancy and childbirth should not impact a woman's right to work, other reproductive issues – particularly menstruation and menopause – "have not yet received adequate attention in international law," according to new research from the University of Sydney Business School.
The research was done by academics from the University of Sydney's Body@Work Project and argues that "the law needs to protect women from discrimination they face for reproductive issues at all stages of their life".
The researchers looked at two human rights conventions which Australia, along with several other countries, have signed: the International Covenant on Economic, Social and Cultural Rights and the Convention to Eliminate All Forms of Discrimination Against Women.
They found that the international conventions had anti-discrimination protections for pregnancy and childcare, the right to paid maternity leave and health protections for pregnant workers. However, they lacked explicit recognition of menstruation and menopause rights.
So what could Australian businesses do to address this issue?
Menstruation and menopause
There is emerging global evidence on the potential impact of menstruation and menopause on women's participation in paid work, Sydney Colussi, PhD candidate at the University of Sydney Business School and co-convener of the Body@Work Project, told HRD Australia.
"For example, with respect to menstruation, there is research evidence that shows this can be… financial penalties for women," she said. "Women who experience dysmenorrhea or menstrual pain, or heavy bleeding or chronic pain associated with endometriosis, they may have productivity losses and maybe a negative impact on their workforce participation. Which then, of course, has a negative impact on their earnings."
In terms of menopause, Colussi referenced the Australian Institute of Superannuation Trustees research, which suggests it may be costing women up to $17 billion in a year in terms of lost earnings and superannuation.
However, Colussi added that the direct causal relationship between retirement decisions and menopause in Australia is still a matter of ongoing research.
"We don't know exactly to what extent it's driving women out of the workforce but we do have research evidence that shows that menopause can certainly have a negative impact on women at work," she said. "Whether that's due to employer discrimination or due to…a lack of inadequate support mechanisms and the stigma that means that women feel they can't discuss it in the workplace."
Workplace discrimination
There are cases of both direct and indirect discrimination of women in the workplace when it comes to menstruation and menopause, Colussi said. In terms of indirect discrimination, it could mean the issues around menstruation and menopause aren't taken into account when planning for basic workplace infrastructure or policy.
"Often [in] workplaces, especially in male-dominated sectors like, for example, construction or mining, the infrastructure just isn't in place to enable women to address their menstrual health concerns," she said.
"The Australian Electrical Trade Union published a report that found that there were inadequate toilet facilities in the construction industry, which meant that women were resorting to tactics like drinking less water or deliberately delaying their menstrual cycles so they didn't have to deal with that at work."
In terms of direct discrimination of women in the workplace because of menstruation or menopause, Colussi said it is not as widely documented in Australia, but it does happen. She mentioned a case in New Zealand where a client services worker lodged a complaint with the Human Rights Commission after her employer said she shouldn't have taken sick leave due to menstrual related health illness.
"The commission found in this woman's favour," Colussi said.
And because of the stigma and taboo nature of these topics, Colussi said there is a broader issue of women feeling that they should not discuss these issues publicly.
"It's something that is very much viewed as a private issue still," she said. "And now we're getting to a point where the conversation is switching about maybe the onus shouldn't be on individual women, it should be on employers and governments to ensure that policies and infrastructure are adjusted to accommodate these really basic health concerns."
Legislation around menstruation and menopause
Colussi acknowledged that the idea of legislation around menstruation and menopause has been argued in Australia.
In 2022, law firm Maurice Blackburn partnered with Australia's biggest trade unions to campaign for menstrual and menopause leave for women. The groups argued that existing leave provisions under the Fair Work Act were not sufficient as they didn't allow women to take personal leave for menstrual-related pain.
Colussi went on to discuss the potential challenges around legislation for menstruation and menopause.
"It's important to recognise that concepts like menstruation, menopause policies, or paid leave or flexible work for these issues, they are really hotly contested and quite controversial," she said.
"There's a really justifiable concern that formally addressing these issues and workplace policy may backfire on women. There's a risk of reinforcing biological stereotypes and the idea that women are less capable of paid work than men due to their biology. That's an extremely regressive idea that we want to avoid at all costs."
She added that there's also a concern that the policies could act as a hiring disincentive if employers view female labour as more expensive than male labour.
"So who bears the cost of these leave policies is extremely important," she said.
On the other hand, Colussi said there are also important opportunities in this space.
"A lot of the organisations that have introduced menstruation and menopause policies in recent years have done so with the explicit aim of destigmatising these issues in the workplace," she said.
"And often paid leave or flexible work arrangements are introduced in conjunction with education and training initiatives for staff and managers to make sure that these new policies are introduced at the same time as it's being made clear to workers that negative gender stereotypes related to these issues will not be tolerated."
What HR teams can do
Colussi and her colleagues found policies that are "not prescriptive in their approach" are the most promising for employers looking to address issues around menstruation and menopause.
"Meaning that they can be quite individualised to a person's needs," Colussi said. "And that is really important because those types of policies acknowledge that these issues will not affect people in the same way. Some people may experience really significant and disruptive symptoms, while other people may not require any support at all and also, importantly, may not wish to discuss these issues at all in the workplace."
Colussi went on to mention examples of menstrual and menopause policies offered by Victorian Women's Trust in Australia and the UK's channel four.
"Channel 4 in the UK introduced a really interesting and comprehensive menopause policy that provided a wide range of options and resources to employees," she said. "In addition to an option for paid leave, there's also work from home arrangements available, flexible work options, there are workplace adjustments available, for example, access to desk fans [and] requests for ventilation and temperature control."