Employers in Australia's transport industry brace for extra costs as Tribunal orders compulsory hourly and kilometer payments.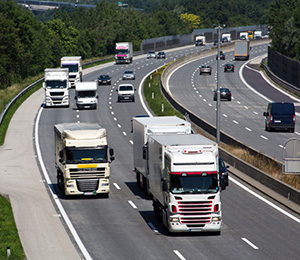 Employers across Australia's truck industry are set to be hit with extra costs with the introduction of mandatory minimum payments later this year.
In December, the Road Safety Remuneration Tribunal approved national minimum payments for long-distance drivers, including those involved in carrying goods destined for sale or hire by supermarket chains.
The ruling has been met with resistance from business and trucking groups, who warn the new payment system could cause widespread job losses and financially impact on employers.
Nonetheless, unions have hailed the ruling as a "world first".
The tribunal's order, due to come into operation from April 4, requires employers to pay drivers for loading and unloading times, as well as time spent cleaning, inspecting, servicing and repairing trucks and trailers.
The tribunal has also put requirements on the hirers of contractor drivers and participants in the supply chain, potentially subjecting them to annual audits, the AFR reported.
The compulsory hourly and kilometre payments are designed to provide contractor drivers involved in supermarket work and line-haul operations with more security.
The intention is to prevent major clients, particularly supermarket chains, from compelling owner-operator truck drivers to take on small contracts that barely cover costs and result in unsafe practices.
National Road Transport ­Association industrial relations officer Arthur Spottiswood told HC Online that order could impact 35,000 owner drivers – around 75 percent of the industry.
Australian Livestock and Rural Transporters Association national president Kevin Keenan, told the
ABC
the new regulations would make it different for owner-operator truck drivers to compete against major transport companies.
Companies in the supermarket and line-haul supply chain, including the likes of major retailers
Coles
and
Woolworths
, will be legally bound by the RSRT's road safety remuneration order (RSRO) on contractor payments.
However, the RSRT says the ruling will not apply to contractors engaged in operations currently being investigated by the tribunal, namely those involved in the cash-in-transit, waste management, port and wharf, and oil, fuel and gas sectors.
The order is due to run until at least April 3, 2020 and includes annual rate increases of 2 per cent.
"The 2016 RSRO is a significant new development for the road transport industry in Australia, including for the contractor drivers falling within its scope, and we anticipate that the 2016 RSRO will be reviewed and amended over time based upon experience and new evidence," the RSRT says in a statement.
Similar stories:
Toll Holdings ordered to reinstate sacked worker despite racist slurs
Are your workers being exploited? HR could be held liable
Business Council calls for radical review of industrial relations system
FWO continues minimum wage crackdown