Aside from burnout, employers also need to be concerned about resignations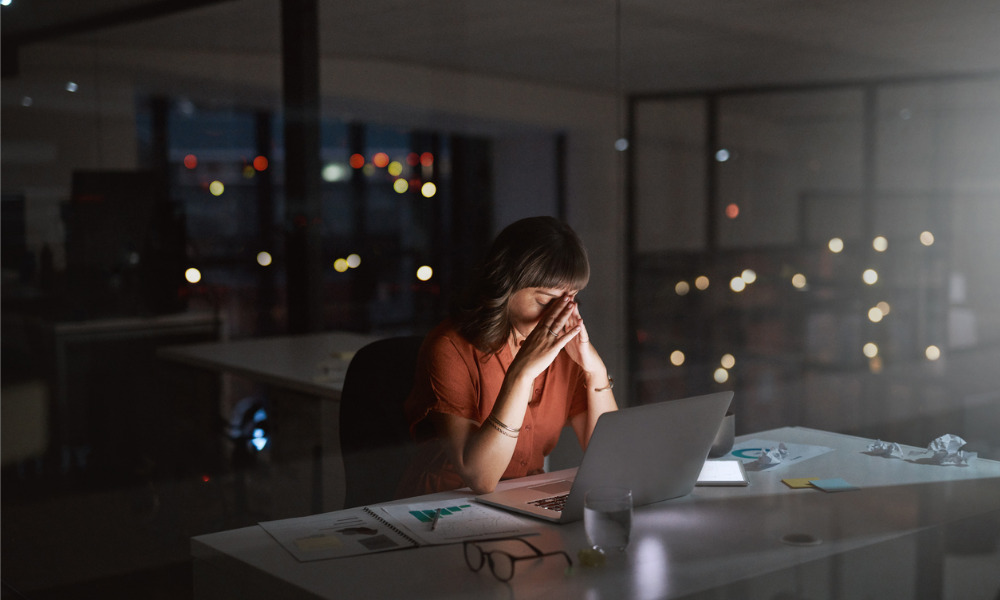 Forty-six per cent of Australian employees have admitted that they are feeling burnt out, according to the latest ELMO Employee Sentiment Index, as workers start to feel less secure about the economy.
The number of employees suffering from burnout during the first quarter of 2022 is over 10% higher than the 34% reported in the same quarter last year, according to the report.
The climbing burnout figures are attributed to the increased workloads placed on Australians' shoulders, as 24% said they had taken more responsibilities in their jobs, and 32% feel overwhelmed about the amount of work they need to carry out.
"This is a big challenge for employers as burnt-out workers are not productive workers," commented Danny Lessem, chief executive officer of ELMO Software.
The high burnout rates come as less Australians believe that the economy is "secure" - a finding that the CEO said could also be contributing to the high burnout rate.
According to the study, only 15% of Australian workers still believe the economy is secure, down from the 20% in fourth quarter of 2021, and 30% in the prior comparable period of the first quarter.
Their concern on the economy seems rooted on the ongoing global conflict, with 78% citing this as reason for decline in economic security.
Their concern on the economy also trickles down to how they feel about their jobs, with 44% of employees concerned that the global conflict will have a negative impact on job security.
"Working Australians feel the economy is less secure now than they did a year ago. Workers need to feel the economy is secure if they are going to spend their money instead of saving it away for a rainy day," said Lessem.
"This poor perceived economic security may be contributing to the burn out rate climbing to 46% of workers from just 34% a year prior," added the executive.
Read more: Burnout: Employees say HR 'not doing enough' to help
Switch jobs
Aside from burnout and giving employees assurance, employers should also need to be worried about employees leaving to search for greener pastures.
This comes after 44% of workers said they are planning to actively look for a new job this year. Only 34% of employees believe they'll stay with their current company for up to 18 months, while 22% will say they will stay up to 12 months.
A smaller eight per cent said they are planning to leave within six months, according to the report.
"The findings in the latest Employee Sentiment Index are a reminder that the workplace of tomorrow is very different to the workplace of today. Employers need to adapt to the needs of their workforce if they are going to remain competitive," said Lessem.