What can HR leaders learn from case law?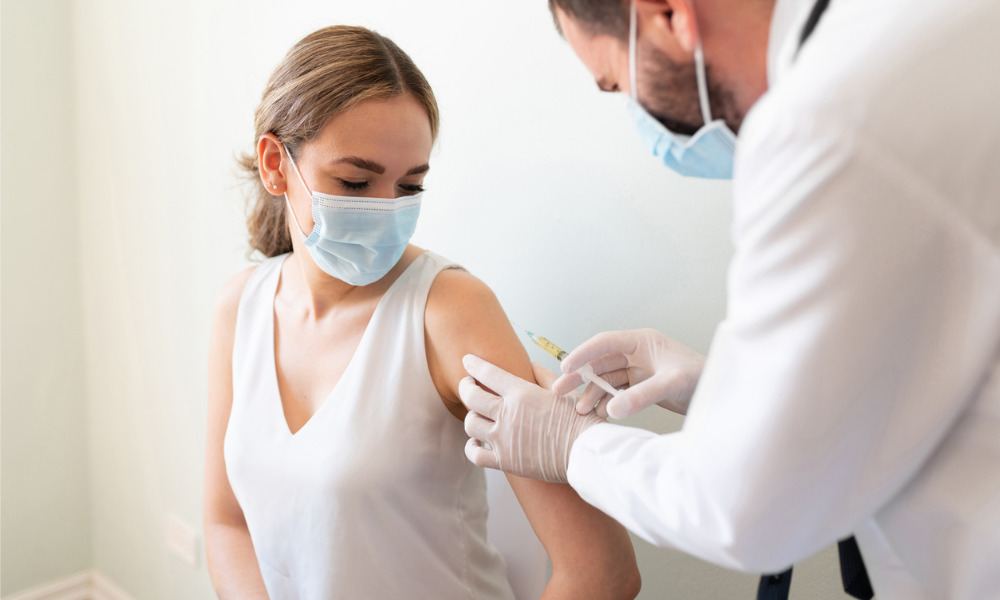 The topic of COVID-19 vaccine mandates has presented business and HR leaders with a difficult path to navigate. Can they, and should they, implement a mandatory vaccination policy in the workplace? It's a question without a simple yes or no answer. Businesses in food manufacturing and aviation were among the first to announce COVID-19 vaccine mandates, before the Delta outbreak in Sydney and Melbourne prompted state governments to impose compulsory jabs for certain industries like healthcare and education.
But for businesses not covered by a public health order, the decision to implement a vaccine mandate lies with them. It's why many HR leaders have rightfully turned to guidance from employment lawyers to understand if a vaccine mandate in their workplace is likely to be deemed lawful and reasonable, and if so, how to carry out the process.
What can HR leaders learn from mandatory vaccine case law?
At HRD's Employment Law Masterclass, being held virtually later this year, Alexandra Shields, an Employment & Labour Partner at Norton Rose Fulbright, will tackle the topic of vaccine mandates in detail. Speaking to HRD, Shields said while case law hasn't caught up with the COVID-19 vaccine yet, HR leaders can gain some insights from previous rulings involving mandatory flu vaccination policies.
"In terms of the case law we're seeing and what the Fair Work Commission has considered around flu vaccination requirements, there were a couple of really key rulings that came out last year," she said. "Those key cases showed that if the organisation had a reasonable basis on which to mandate the flu vaccination, bearing in mind that there were no public health orders around flu vaccinations at that time, then failure to comply without a lawful excuse warranted termination of employment."
One of the cases centred around an employee at a childcare centre who had cited medical reasons for refusing to comply with the direction. Despite repeated requests, she failed to provide medical evidence to support an exemption from being vaccinated and as a result, her employment was terminated for failing to comply with a lawful and reasonable direction – and the court agreed.
"The Court said that given the nature of the working environment, the nature of the spread of flu, and the fact that we were in a higher heightened risk environment with COVID-19, it was reasonable for that childcare centre to impose a mandatory flu vaccine requirement," Shields said.
But while these cases offer principles for HR leaders to apply when considering a COVID-19 mandatory vaccine policy, Shields said the court has been reluctant for rulings around the flu vaccine to become synonymous with the COVID-19 jab and she would caution businesses from simply assuming that the same approach can be adopted.
Read more: Westpac New Zealand's HRD on mandatory COVID-19 vaccines and the role of big business
What is a reasonable requirement for mandatory COVID-19 vaccine policy?
Part of the difficulty around introducing a mandatory policy is that as well as it being lawful, the direction must also be reasonable. What one business leader deems reasonable may vary from another, and so it's vital to begin the process with a detailed risk assessment.
HR leaders need to consider their industry, how their business operates, the risks associated with specific roles, and whether measures like social distancing and PPE are effective. Shields said the wider context and how prevalent COVID-19 is in a certain city or state will also be a factor to consider.
"Six to eight months ago we were advising that COVID-19 vaccinations were unlikely to be reasonable in most workplaces and that's because there was a very low incidence of COVID in the community, and the impact of the vaccination was not as well known," she said. "With the Delta outbreak, and increased availability and evidence around the vaccinations, it has completely turned that on its head. Where there are high incidences in the community, there's much greater likelihood of spread in certain environments and workplaces, and we know the spread is greatly minimised by vaccination."
Read more: Court finds rejection of 70-year-old candidate unlawful discrimination
What constitutes a COVD-19 vaccine exemption?
At the moment only a medical reason is considered a lawful exemption in respect of public health orders, and it must be supported by a certificate or letter issued by a medical practitioner, Shields explained.
In Victoria, the state government has released a specific list of professionals who can issue a medical certificate, including GPs, obstetricians and clinical immunologists. ATAGI has also released clinical guidance detailing specific illnesses and health concerns that warrant exemptions, like a previous experience of anaphylaxis to an ingredient in the vaccine, as well as which brands are better suited to those with underlying conditions.
To hear more from Alexandra Shields and the line-up of leading law practitioners, click here to register for this year's Employment Law Masterclass. Panel topics include mandatory COVID-19 vaccine policies, changes to casual employment, and the law surrounding mental health hazards in the workplace.