When can casual work count towards length of service in calculating redundancy payments?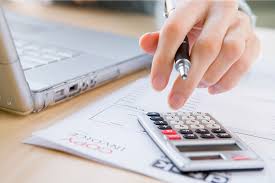 In certain circumstances, regular and systematic periods of casual employment will now count towards total redundancy payouts, following a recent ruling by the Fair Work Commission (FWC).

The case involved a dispute between the Australian Manufacturing Workers' Union (AMWU) and Forgacs Engineering, now known as Donau.

In July 2015, Forgacs made a large portion of its workforce redundant. As some of these workers started as casual but become permanent staff through a conversion clause, the dispute lay around the length of service that would affect their final redundancy payouts.

Although case was first rejected by the FWC, a later appeal by the AMWU was successful. The decision now means HR will have to consider casual employment when calculating redundancy payouts for certain workers.

"This decision will have an impact on anybody who is made permanent under a casual conversion clause and is then made redundant," Athena Koelmeyer, principal and director of Workplace Law, told HC.

The majority decision focused on the casual conversion clause and the definition of 'regular and systematic employment' in Section 22 of the Fair Work Act.

"The decision said there was a period of regular and systematic casual employment because they were then converted to be permanent employees. It had to be regular and systematic casual employment to trigger the casual conversion clause. Hence the definition of continuous service under Section 22 says we should include it." Koelmeyer said.

One of the main objections to the decision came from Commissioner Ian Cambridge who said that it exposed "the folly of the interpretation of the meaning of service in section 22".

He cited possible future cases where casual employees who became permanent would have his or her entitlements include annual, personal or carer's leave calculated from the date of commencement of casual employment.

Koelmeyer was a little less dramatic about the results of this decision.

"This decision does not open the floodgates in terms of saying that when employment ends for casual employees, they should therefore be entitled to redundancy," she said.

"It says that periods of casual employment prior to a period of permanent employment – when that permanent employment ends as result of redundancy – should be counted."

However, the Commissioner's statements were still sensible in light of what Australian employment lawyers may attempt as a result.

"We might take a decision like this and run with it and try to make it into something a lot more general than it is," she said.

As the common issue case for casual employment arising from 4 Yearly Modern Award review is listed for hearing later this week, it will be interesting to see if that will manage the potential consequences of this decision around casual conversion, Koelmeyer added.