Worryingly, only 10% of managers in Australia are confident they understand the Fair Work Act – what should HR be doing?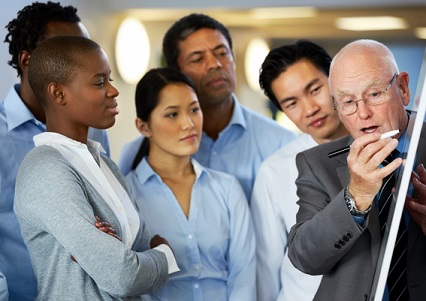 Think the majority of employers are right on top of the ins and outs of the Fair Work Act (FWA)? Think again.
In fact, only one in three employers are confident they are compliant with the FWA according to the
Employsure Workplace Index
. Moreover, 20% admit they know very little or nothing at all about the FWA.
"We receive over 600 calls a day from employers confused by what they are required to do to meet the requirements of the FWA leaving themselves exposed to penalties, fines, and serious legal costs," said Employsure's Managing Director, Ed Mallett.
"We found 86% of small businesses don't fully understand their obligations as an employer under Fair Work, so it's not surprising that employers lose 60% of unfair dismissal cases. They are exposing their businesses to financial risk."
The research also revealed one in four employers find it difficult to calculate the correct pay, entitlements, and interpret the Modern Awards for their business. In addition, only 10% of managers are confident they understand the FWA.
"Trying to keep up with wage changes, sick leave, pay slips, health and safety compliance and everything else, can quickly take half my time away from actually running my business," said Mallett.
Further, small business employers don't know where to go to find help with over one third admitting they rely on Google for information on managing their Fair Work obligations.
The Employsure Workplace Index of over 500 Australian small and medium sized businesses highlighted the three key issues for employers as:
staff calling in sick
how to end employment, and
the complexity of workplace laws
There have been many cases involving the
Fair Work Commission
and the
Fair Work Ombudsman
which have highlighted the importance of HR getting on top of workplace laws.
Indeed,
a recent case in NSW
involved an HR manager who was one of three people who had been found to be systematically exploiting employees at a Chinese restaurant and fabricating records to try to cover their tracks.
Almost $400,000 in penalties were imposed in the Federal Court after 85 employees at the New Shanghai Charlestown restaurant were underpaid $583,688 over a 16-month period in 2013-2014.
Moreover, last month it was announced that holding companies and franchisors will face much greater accountability for failing to act when a subsidiary or franchisee is found to be violating the FWA.
The new law means there will be a higher scale of penalties (up to 10 times the current amount) for a new category of 'serious contraventions' of prescribed workplace laws.
From 27 October 2017, the law placed a new onus on franchisors and parent companies to demonstrate they have taken reasonable steps to prevent a franchisee or subsidiary from contravening the FWA.
Related stories:
Employee awarded $10,000 after being dismissed for job hunting at work
HR manager penalised for 'systemic exploitation'
Accounting firm penalised under accessorial liability laws