Xero and Cogent are among the first organisations to embrace this new HR initiative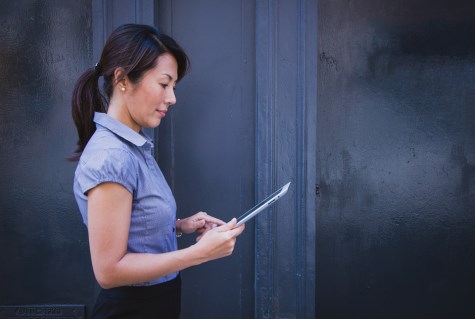 By 2020, it's expected that Australia's digital tech sector will need to require an additional 700,000 information and communications technology employees, according to Australia's Digital Pulse report prepared by Deloitte Access Economics.
Moreover, women currently only make up less than 20% of Australia's digital tech sector.
So how can Australia address these two problems?
A new internship program has been introduced to help young women into a technology career.
Xero, Cogent, Deepend and August are among the first partners to sign up to the initiative.
James O'Reilly, talent acquisition lead, Xero Australia said the unfortunate reality is there currently isn't enough tech workers in Australia to meet demand.
"At Xero, we are taking steps to invest in local talent to stay ahead of the curve, and ensure that Australian tech remains competitive," he said.
"Code Like a Girl's new internship program is an important initiative for us to combat this talent shortage by promoting careers in tech to interested females and at the same time helping us build cognitively diverse teams."
Vanessa Doake, co-founder of Code Like A Girl, said this is an important initiative to help develop pathways for women into technology.
"We're launching the internship program to help address this imbalance and work with Australian companies to train and develop the talent they need to be competitive and thrive," she said.
"We want to ensure this is a national program. Tech is the next frontier in wealth and job creation, which is why programs like this are essential to ensure everyone, regardless of socioeconomic background has the opportunity to participate.
"Not only is it free to become an apprentice, but you'll get paid while learning on the job."
Doake said there are normally two main options to enter the tech industry in Australia
This could involve studying computer science at a tertiary level, which can be time and cost prohibitive and not practical if you have financial or family commitments.
Secondly, you could undertake an immersive coding program which can cost upwards of $15,000 and require full-time study for at least three months.
However, this is not practical if you're looking for a career change or have other commitments to manage, added Doake.
"Code Like a Girl's internship is designed to help master professional and technical skills, gain valuable experience and develop a network to help build their dream career in tech," said Doake.
"For participating technology companies, they'll be involved in developing and training for skills they need in their business and improving diversity at the same time.
"What matters most is your desire to learn and your passion for technology. If you have strong communication skills, high emotional intelligence and maturity, you'll make an excellent intern."
Interns will work on-site at an Australian tech company, choose whether they'll work there for three months, six or 12 months and select whether they want to work full-time or part-time.
Code Like A Girl will support the program, providing all interns with a Code Like A Girl mentor, regular 1-on-1 coaching sessions and will facilitate personal and professional development sessions on a range of topics.
These include how to ace the technical interview, how to build your CV and portfolio, how to overcome imposter syndrome and how to find a job you will love. Furthermore, regular networking opportunities with other industry partners will also be provided.
The first intake will commence in January 2018 with the initial group to commence their internships in Melbourne before other states follow suit.
Those who are encouraged to apply include students on a break from university, recent graduates, or those seeking a career change who are interested in coding, robotics, artificial intelligence. Click
here
to apply.
Related stories:
Is your workforce 'digital ready'?
Has your skillset kept up with changes in HR?
Why recruiters should focus more on soft skills