Choosing to conduct an internal investigation into a work grievance can put HR into a highly vulnerable position, warns one legal expert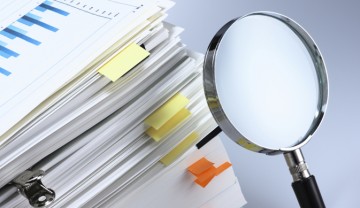 "HR really increases their vulnerability by undertaking investigations internally. If they are experienced investigators and that's their prime purpose as HR, then that's one thing. But in a generalist HR role, they are intertwined with the business and the decision-makers. It becomes a bit more challenging for them."
Fay Calderone, partner in the people & workplace services group at
DibbsBarker
, discussed the common HR mistakes made when conducting internal investigations and gave
HC
some practical advice on how to minimise personal and corporate risk.
A matter of policy
"First of all, if there is an internal policy or procedure in relation to management of grievances, HR needs to diligently follow the procedures that are documented."
While there should be something in the grievance procedure about the possibility for an investigation, this should be brief and flexible, she added, so as to enable the firm to use internal or external investigators as necessary.
"It should be something that contemplates an investigation with flexibility. It should let HR exercise some discretion about the course it will take while assessing the risk to the business and adopting a procedure that is reflective of that risk."
In one case,
Goldman Sachs JB Were Services Pty Limited v Nikolich (2007)
, the employee, Peter Nikolich, was awarded more than $500,000 for psychological injury as a result of a breach of contract.
"Their policy manual was said to have been incorporated in the employment contract that he was required to sign," Calderone said. "In that, there was a statement that said the employer would take every practicable step to protect his health and safety while at work.
"By failing to properly investigate this matter and properly shelter him from the supervisor he had made allegations about, they were in breach of that."
Thus, while it is important to have a grievance procedure, the recommendation is that this is not contractual, she said. Therefore, an employer's failure to follow the policies cannot crystallise into a breach of contract claim for the employee.
Eliminating bias
The second thing to be aware of is ensuring HR remains completely impartial.
"When a person lodges a complaint or grievance and they are dissatisfied with the outcome of the grievance, then by default HR becomes wrapped up in the grievance albeit to some limited extent.
"Insisting on continuing with the investigation in those circumstances compromises their ability to do so impartially and can lead to significant scrutiny of the HR people that are involved in the process."
Preventing unwanted disclosure
Lastly, it is important to consider injecting the 'veil of professional legal privilege' in an investigation, Calderone said. In short, this prevents the full contents of a report to be disclosed in a court case by choosing to conduct the investigation through an external lawyer from the outset.
"If there are concerns about content that may come out of the investigation, it's always preferable to have that veil of privilege there. This can help avoid early disclosure or simply allow the disclosure of the findings and not the entire content of the report," she said.
She suggested taking advice about the risk to the business of potential exposure, the witnesses that are involved, and the types of breaches that have allegedly been identified.
"If there is smoke, there could be fire," she told
HC
. "Always approach these things on the basis that when scratching the surface, much more can come out that's not apparent from the allegations on their face."
Looking at cost viability
Of course, it is important to weigh up the commercial costs of conducting such an external investigation too – especially since some matters won't warrant taking such extensive action, she said.
Calderone continued, saying that there were two instances in which an external investigation was preferred: significant bullying allegations and sexual harassment claims.
"Any significant bully complaint has the risk of reports to the regulator, so to Safe Work. Then Safe Work can come in and ask for the report to be produced and used as the basis to prosecute the organisation on its findings.
"The other one is sexual harassment. I find sexual harassment allegations tend to be a bit more cultural. Some of the more systemic sexual harassment cases that we see don't tend to be isolated individuals. They tend to be groups of individuals who may very well implicate senior leaders in the business."
Related stories:
What is 'unreasonable' management action?
Three misconceptions about workplace investigations
Cultural change key to tackling workplace sexual harassment