Working from home has become the norm, but are you getting it right?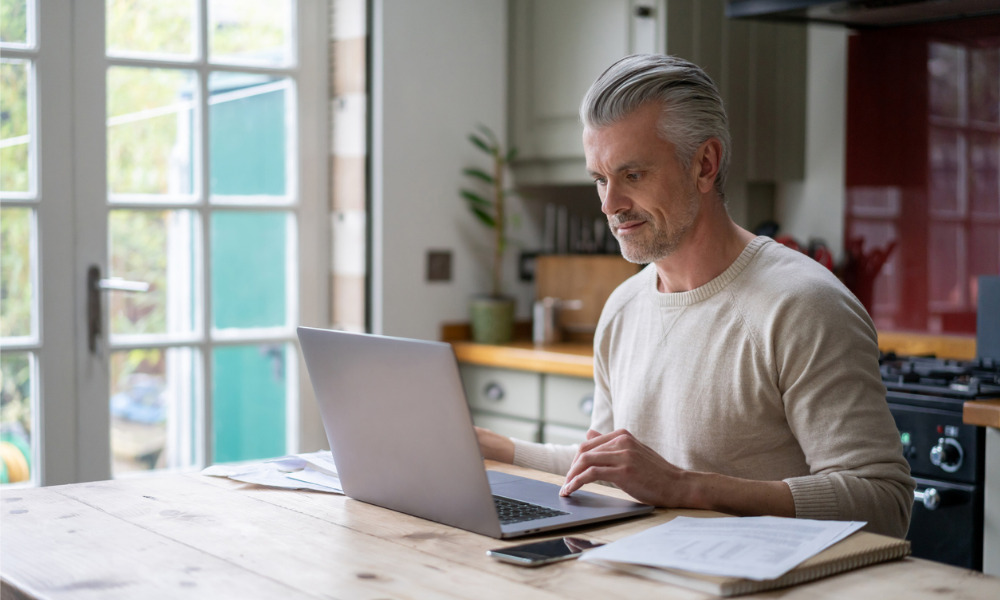 More than a year has passed since Australia's office workers were sent home and now, remote working has become the norm. What began in a time of crisis is now a feature that for many employees, looks here to stay for the long-haul.
As a result, many employers are now facing the challenge of designing a remote work policy, putting guidelines in place to ensure equity and safety across the workforce. For large organisations with a variety of roles, designing a policy that fits all is tricky. Nonetheless, having a framework in place is a useful tool for all employees and managers who may be adopting a hybrid or remote way of working. It helps to avoid confusion as to what is and isn't allowed.
What should be included in a remote work policy?
Outlining the purpose of the remote working policy is a great place to start. Communicate why the organisation is adopting remote work, the benefits of increased flexibility, and how it can foster better work/life balance. It's also helpful to establish the purpose of the policy, to offer guidelines as to how employees can request flexibility, the parameters of remote working, the expectations and the importance of keeping employees safe while working from home.
Next, specify who can request to work remotely and how they make that request. For example, it may only be feasible for certain roles, and they need to make the request in writing and addressed to their line manager. All requests should include detail about what changes the employee wants, why, and how long for.
Under the Fair Work Act, certain employees have a legal entitlement to request flexible working arrangements. These include employees who have worked with the employer for at least 12 months and long-term casuals who are:
a parent of, or have responsibility for the care of, a child who is school age or younger
a carer (within the meaning of the Carer Recognition Act 2010)
a person with disability
aged 55 or older
experiencing family violence, or
providing care or support to a family member, or someone they live with, who is experiencing family violence.
However Fair Work recommends that best practice employers go beyond this legal minimum, considering flexible work for all employees depending on their role. For the employees who meet the requirements above, employers must respond to the request within 21 days.
Read more: Working from home guilt: How to get over it
The policy should detail how the company will deal with requests for flexibility and the factors it must consider. These include things such as:
The needs of the employee
The operational needs of the business
The nature of the work being conducted by the employee and its suitability with remote working
Availability of equipment to facilitate remote working and any costs the company may incur
An employer should discuss changes to working arrangements with the employee in good faith to try to reach an agreement. For Award employees, this discussion is a legal requirement. Fair Work makes it clear that for those employees who are entitled to request flexibility, an employer may only deny the request on "reasonable business grounds".
The other important section of any remote working policy sets out the expectations of the employee while working from home. This should outline the expected working hours/patterns, and that employees are still subject to existing company policies around things like bullying and sexual harassment.
It should offer guidelines for when an employee is expected to be responsive, via which channels of communication, and that their workspace must be conducive for working without distraction. HRDs may also want to outline how productivity will be monitored or measures, though being too focused on output can be counterproductive.
A remote working policy is a good opportunity to reiterate company position on insurance of equipment while working remotely and its injury, illness and incidents reporting procedure. HRDs should consider things like network security and the expectations of the employee – such as refraining from working on a public network because of the increased security risk. It should also outline whether certain costs will be reimbursed by the company.
Read more: Here's how to keep your employees engaged while working from home
HRDs should also ensure the same workplace health and safety guidelines are being followed while an employee is working remotely. This may include offering an assessment of the workstation to make sure their set-up is correct and won't lead to injury.
Worksafe Australia recommends that employers provide guidance on setting up a safe workspace and good ergonomic practice, as well as information and support around mental wellbeing too. It suggests allowing workers to borrow necessary equipment and having frequent communication with staff around their home set-up. Some companies have offered an allowance for purchasing equipment, but either way, it's important to state the responsibilities of the employer and those of the employee.
While employers must do what they reasonably can to manage the risks to a worker who works from home, employees also have a responsibility to minimise risk. Communicate with staff that they should use equipment in the correct way, follow procedures as to how work is performed, manage their own house safety, such as electrical equipment and smoke alarms, as well as notify their employer about any risks or changes that may affect their mental or physical health.
Aside from a remote work policy, employers may consider creating a working from home guide or checklist to communicate the importance of having the right set up. It's much harder for HR to ensure guidelines are being followed when employees are remote, which is why frequent communication is key.
These are the key elements of a remote working policy but in a post-Covid world, employers have a chance to really redesign how employees work. The policy should be a framework, rather than a strict list of rules, because true flexibility isn't a one-size-fits-all. The policy gives employees and managers a guideline to work from, ensuring everyone is on the same page.