Reforms hope to put pressure on companies to restructure their employment models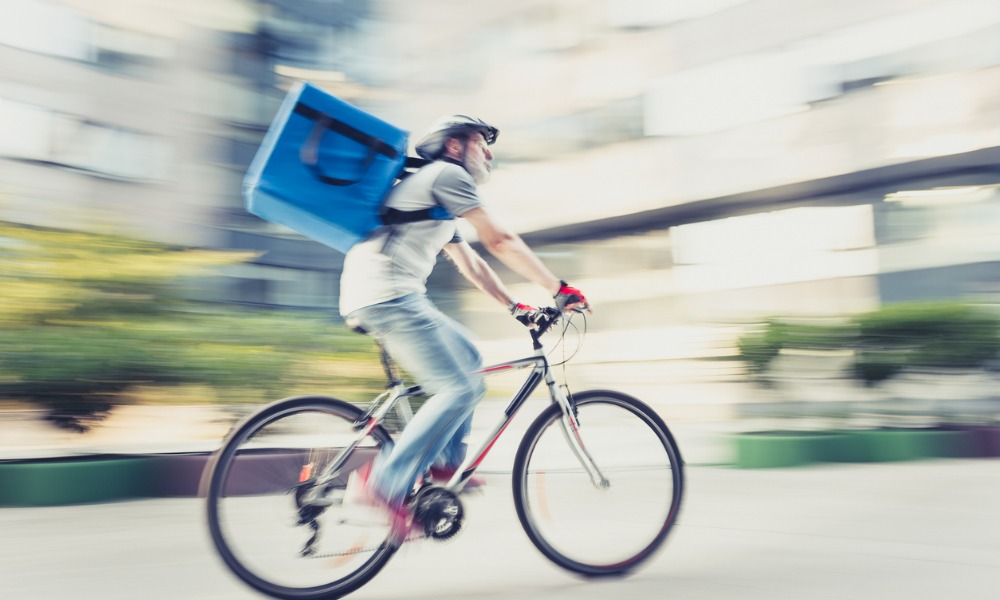 The federal government says that better working conditions and job security await millions of Australians as it prepares new laws to change employment, especially in the gig economy.
The task-based work gig economy has been made available through online platforms, and reforms are set to alleviate the conditions of gig workers and force changes to the models of enormous gig companies such as Uber, reports said.
While consumers continue to embrace food delivery and private transport services, ABC News reported that gig workers are stuck in oblivion, continuously treated as independent contractors while being highly dependent on particular apps.
"We basically just let it rip," Giuseppe Carabetta, associate professor of employment law with the UTS Business School, told ABC News on the fiery growth of the gig employment model.
Through the gig economy set-up, Carabetta said that it is as if gig workers are caught in the middle because while they have the independence that traditional contractors have, they are still under close monitoring and subjected to stringent control like employees.
A glimpse of the gig work
According to reports, the growth of gig work has challenged traditional employment over the years.
Nicola Harrod, who required the assistance of a disability support worker, told ABC News that she used an app to find Gwenyth Todd.
"Everyone needs to eat, everyone needs to have a shower, everyone needs to go to medical appointments to keep us alive," Harrod told ABC News. "So yeah, it's crucial to just surviving and being alive, as well as obviously having a life."
Meanwhile, Todd told ABC News that providing empowerment to her clients is both a privilege and a joy.
"I have about nine or 10 clients right now — I'm close to all of them, and they're all very flexible," she said. "It is a very special relationship, you're coming into somebody's home, you're stepping into their life."
The news outlet said that Harrod and Todd connected through the Hireup application, and "the way Gwenyth is employed points to where the gig economy could be heading."
Going against the norm
According to news reports, the company of Hireup, launched in 2015, was urged to treat its workers as independent contractors; however, Hireup founder Jordan O'Reilly and his co-founder and sister Laura O'Reilly chose not to.
"The problem with the gig economy across industries is that it is reducing and lowering the entitlements and the rights and the protections of workers," Jordan O'Reilly told ABC News. "And in our space, we see that a lot."
Thus, instead of conforming to the pattern of treating gig workers as independent contractors, Hireup workers are hired under standard industry awards, with a base of wage levels, superannuation, and insurance cover, reports said.
"We wanted to create a platform that would not only give people flexibility and autonomy and choice and control, but we also wanted to treat workers well and ensure that if, as the company grew, we could protect the rights and entitlements that disability support workers have enjoyed in the past and should enjoy in the future," O' Reilly said. "We think it represents the best of the technology with the best of labour conditions that workers are entitled to."
Change should happen now
Before becoming the secretary of the Department of Employment and Workplace Relations, Natalie James held an inquiry about Victoria's gig economy, noting the lack of transparency on workers' entitlements, dubious contracts offered, and the power confined solely to the large platforms.
"We do have to ask the question: for these low-leverage, vulnerable people, migrant workers, visa holders, young workers in what is a pretty hostile labour market at the moment, are we comfortable with that lack of any standard or protection?" James told ABC News.
The news outlet reported that in legislation that would take place next year, the government will try to reinforce election promises, especially on constructing a new category of "employee-like workers," and providing the Fair Work Commission with the capacity to set minimum standards.