The FWC has upheld the dismissal of an employee who was fired for multiple safety breaches.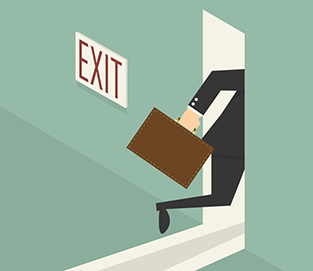 A recent appeal case to the FWC has seen a man who was sacked for a bad attitude towards his employer's attempts to implement improved health and safety standards lose his unfair dismissal claim.

While Commissioner Bissett initially found that the employee John Ingham had been unfairly dismissed and ordering compensation in excess of $11,000, his former employer Metro Quarry Group argued that they had not been harsh or unjust in terminating his employment.

Upon appeal, it was agreed that under the circumstances, Metro Quarry's decision to fire him after a series of safety breaches culminating in testing positive to an alcohol test was justifiable and his unfair dismissal claim overturned.

The court noted the challenges Metro Quarry faced when trying to change the existing safety culture after acquiring its sand mining operation and distribution business in Victoria in 2013.

According to Metro Quarry, the previous owner had a "lackadaisical" safety culture with many compliance issues.

In 2010 a well-liked and long serving employee was killed while operating an excavator when it was engulfed in a land slip when working beneath an unstable slope.

The previous owner directed employees to continue work the next day before the body of their workmate was recovered, an incident which resulted in legal sanctions against the owners of the business and its managers.

After buying the TGS business, Metro Quarry underwent a restructure of its management team, creating a new in-house safety manager role to embed best practices of safety in the business.

It also established new policies regarding personal protective equipment and zero tolerance for drugs and alcohol.

However, it was met with significant resistance to change from some employees and struggled to combat the lackadaisical and casual attitude to work safety that prevailed in the existing workforce.

Metro Quarry managers felt that Ingham's attitude and behaviour had demonstrated that he was not prepared to adjust to the new safety-first culture and had deliberately or recklessly breached safety requirements on five occasions.

This included wiggling his fingers at his employer's safety officers to show he knew all about safety and at one stage even caused work to stop totally at his workplace until he remedied a safety breach.

The final straw Metro Quarry was when Ingham blew 0.013 when arriving for work at 6am, despite knowing the company had a zero alcohol policy.

The FWC found that Ingham was notified of the company's concerns regarding his conduct and given an opportunity to respond to the allegations of misconduct involved.

Ultimately, Metro Quarry decided to terminate his employment because of a loss of trust in his ability to maintain appropriate safety standards on site.

However, Metro Quarry still appears to be battling with workplace safety issues, after a recent March 1 incident where a female truck driver died at the Nyora site after her vehicle tipped over the edge of a quarry, pinning her under her truck.

Lander & Rogers Partner Leveasque Peterson and Senior Associate Dru Marsh say while employers shouldn't be too hasty to dismiss employees who breach workplace safety requirements, termination is appropriate if the employee has been given fair warning and continues to show a poor attitude towards workplace safety.

"In addressing an alleged safety breach by an employee, an employer should start by undertaking a realistic assessment of the degree of risk associated with the breach," Peterson told HC Online.

"The finding of this "post facto" risk assessment should then be used to frame any further discussion with the employee when considering the appropriate action and inform what, if any, punishment should be imposed," Peterson says.

Marsh says the breach should then be considered against the employee's level of training, past conduct, and general attitude to the breach.

"Where it appears that the breach arose from a lack of understanding or appreciation of the company's safety policies or the inherent risks, then the first consideration should be whether the company has adequately discharged its own obligation to provide training, instruction, information, and supervision of that employee," Marsh says.

"If an employer can conclude that the training and instruction was sufficient and the company has otherwise taken all reasonably practicable steps to eliminate the relevant safety risk, then it may become appropriate to consider dismissal."

In some circumstances, Marsh says it may be necessary to dismiss that employee in order for the company to discharge its duty to provide safe workplace, particularly where the behaviour of the employee threatens the safety of other workers or members of the public.