Protesters breached the government's stay-at-home orders and was reportedly 'violent'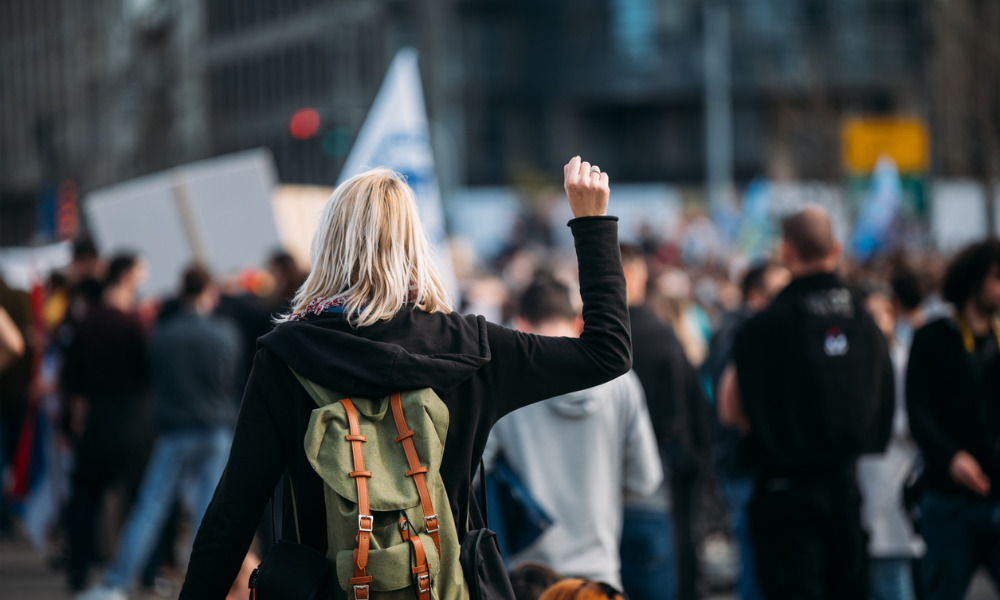 In a recent Fair Work Commission (FWC) decision, an employee was awarded compensation after being summarily dismissed for participating in an unlawful rally. The Commission said that even though the dismissal was "warranted," a lack of notice to the employee was ruled as "harsh."
The employee was a mobile crane operator who attended a protest outside the Construction, Forestry, Maritime, Mining and Energy Union (CFMMEU) office in Melbourne. Upon the company's discovery, his employment was immediately terminated. The company considered that he had engaged in "serious misconduct by attending the rally," violating stay-at-home government orders. It also said that his attendance "brought the company into disrepute."
Before the FWC, the employee said that he did not commit misconduct because he was "within his rights to attend the protest" and did not participate in the "rally's violence." He also said that he had been encouraged by the company's general manager. He further argued that violation of the stay-at-home orders was "not work-related but a matter between him and the authorities."
In response, the company said that the employee's acts had exposed the company to "the risk of significant fines" and had put the company's reputation at risk. It also said that "he had not only broken the law by attending the protest but had done so on the company's time."
In its decision, the FWC found that the protest was unlawful because it contravened the chief health officer's stay-at-home directions. Thus, it said the employee was "wrong to say that he was within his rights" because he had no such right. Since the protest related to the working conditions of the employee's industry, the FWC held that it was "work-related."
The FWC then ruled that dismissal was a proportionate response but said he "should have been dismissed on notice." It said that the company's decision to dismiss him summarily was "harsh" and ordered compensation for the period in which he would have remained employed if he had been terminated on notice.
The decision was handed down on 24 December 2021.