The internship agreement with a Korean college was not recognised by Australian laws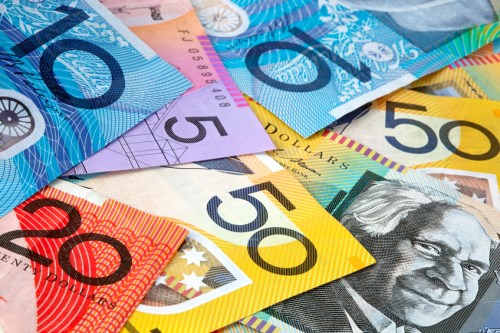 A sushi outlet operator, its part-owner and an accountant have been slapped with almost $200,000 in penalties for an unlawful internship program that exploited young workers from Korea.
Acting on legal action by the
Fair Work Ombudsman
, the Federal Circuit Court ordered Kjoo Pty -- which operated a 'Masaki' sushi outlet at the Stockland Shellharbour Shopping Centre, south of Wollongong – to pay $161.760 in penalties. Its manager and part-owner, Hyo Jun "John" Kwon was penalised $32,352.
Kjoo's accountant Ok Gyu Lim, director of accountancy firm Hanlim, was penalised $4,608 for preparing false records submitted to the Fair Work Ombudsman during the investigation.
Three workers aged 20 and 21 were students at Busan Institute of Science and Technology, a private Korean college that had an "internship agreement" with Kjoo.
It was this agreement that encouraged the workers, all of whom spoke little English, to travel to Australia on 417 working holiday visas to gain work experience.
They worked four to six days per week, averaging more than 38 hours, and were paid flat rates of between $12 and $13.50 per hour in cash.
Three workers were underpaid a total of $51,025 at the Masaki sushi outlet between September 2014 and July 2015.
But the internship agreement was not authorised under any Australian law. As such, the work the women performed did not form part of their studies, and they should have been properly classified as employees entitled to be paid the minimum pay rates that applied under the Fast Food Industry Award 2010.
"There was a deliberate, intentional and informed decision by Kjoo, through Kwon, to underpay the employees to gain a financial advantage for its business," said Judge Philip Dowdy.
He found that Kwon knew the workers were entitled to be paid according to the Award and should have received minimum hourly rates ranging from $16.67 to $18.99 plus casual loadings, and penalty rates ranging from $23 to $47 an hour.
"The deliberate targeting of the employees for underpayment is emphasised by the fact that all other employees of businesses associated with Kwon had been paid according to Australian law," Dowdy said.
Unlawful deductions were also made from the workers' wages for accommodation.
The Fair Work Ombudsman discovered the underpayments when it investigated after the workers sought assistance from it. It issued the company a Notice to Produce, but accountant Lim, on Kwon's advice, created false records showing the workers had been paid much higher wages than they actually were.
"I regard the creation of this false documentation and its submission to the [Fair Work Ombudsman] as if they were true and correct as the highest level of dishonesty,"
Dowdy said.
Lim's conduct, the judge added, "merits the most serious condemnation." His case has been referred to the Tax Practitioners' Board and the Institute of Professional Accountants.
The underpayments had been rectified before litigation began.
Fair Work Ombudsman
Natalie James
said the substantial penalties reinforced the message that there were serious consequences for employers who use unlawful internship programs as a source of cheap labour.
"My agency has no tolerance for those who deliberately target the vulnerabilities of young workers, especially migrant workers, for their own financial gain," James said.
Related stories:
Caltex franchisee charged for allegedly providing false records
Labour-hire firm faces charges for 'work experience program'