The supermarket giant has spoken out about recent industrial action after the Supreme Court of Victoria ordered workers to stop picketing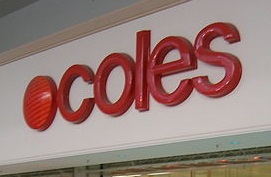 Coles
has criticised the actions of the
National Union of Workers
(NUW) in response to picketing at three distribution centres in Victoria on Wednesday (27 July).
Around 650 staff walked off the job at a facility in Truganina which was owned and run by Polar Fresh. Coles uses this centre to distribute their products throughout Victoria and Tasmania.
In industrial action organised by the NUW, employees demanded a pay rise of $3 more an hour and greater job stability through a less casual-dependent workforce.
The Supreme Court delivered a temporary injunction yesterday (28 July) forcing workers to cease picketing at the three sites including the Truganina distribution centre.
The injunction also forbade workers from protesting at facilities in Derrimut and Laverton North where trucks connected to Coles were being prevented from entering or leaving.
"The NUW is engaging in unlawful conduct by blocking access at contingency sites set up by Coles to distribute food to our stores across Victoria," a Coles spokesperson told
HC
. "This is placing millions of dollars of fresh food grown and produced by Victorian farmers at risk of rotting and spoilage."
The industrial action occurred as part of an ongoing negotiation between the NUW and Polar Fresh over a new enterprise agreement, he said.
The injunction was issued by Justice Michael McDonald after emergency legal action by Coles.
The court heard that the industrial action at the Truganina centre had been approved by the
Fair Work Commission
. Coles however accused the protesters of "unlawful conduct" at the two other sites.
Barrister Paul O'Grady who was representing Coles told
ABC News
that protesters were deliberately stopping "truck drivers' details being checked as to whether they are Coles related".
"One can infer that it is to apply pressure to Polar Fresh through Coles," he said.
The case will return to court on Monday while the Fair Work hearing will resume next week.
"The NUW will abide by orders issued by the court," union spokesperson Emma Kerin told
HC
. "These orders don't however go toward the resolution of the industrial dispute at hand."
A meeting with Polar Fresh management occurred yesterday afternoon, she added, where members would be briefed and decide the next course of action.
HC
was unable to get comment from Polar Fresh in time for publication.
Related stories:
Coles stands firm against proposed FWC pay changes
Coles in hot water over new collective agreement
Supermarket workers want five per cent pay rise