The divisive Country Fire Authority agreement has been criticised for giving the United Firefighters Union too much power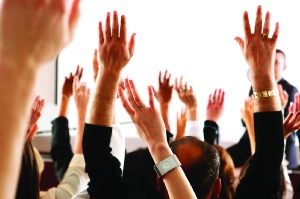 Victoria's Country Fire Authority (CFA) is to vote soon on a contentious industrial agreement which has embroiled the state's firefighting sector in heated debate and protests for months.

In a statement made yesterday (8 August), Emergency Services Minister James Merlino said that the CFA board would vote on the proposal soon.

"That will happen shortly, in the space of time," he told ABC News.

Disagreement over the proposed deal has led to the sacking of the former CFA board and the resignation of the authority's chief executive and chief fire officer plus the former emergency services minister.

All had expressed concern with the consultative clauses in the agreement which they claimed would give the United Firefighters Union (UFU) more power over how the organisation would be run.

Firefighting volunteers have also opposed the deal, saying they are being pushed out of the CFA in favour of professional firefighters.

Merlino countered this, saying the CFA had consulted with Volunteer Fire Brigades Victoria (VFBV) about the deal.

"The agreement will not impact the vital work that our volunteers play," he said.

"There's been significant consultation between the board and the VFBV. The next step is resolution of the agreement and the vote of firefighters and then off to the commission for certification."

Andrew Ford, CEO of VFBV, said in a statement that the VFBV had concluded the formal court ordered consultation period on 20 July. However, the association was invited to make a full presentation to the CFA board on 1 August.

"I am pleased to report that this meeting was constructive and I am hopeful that progress on our issues can be made – we'll wait and see," he said.

"VFBV is continuing to work to ensure the now-complete CFA Board fully understands volunteers' concerns, the ramifications of approving the EBA and ways in which those concerns can be resolved. It is important to repeat that none of our concerns are about the pay and conditions of paid firefighters."

A CFA spokesperson would not confirm whether the board would vote for the agreement.

"The Board met yesterday as part of its normal meeting schedule. A range of matters were discussed," they told HC. "CFA is continuing to work through the proposed agreement and is consulting with all relevant stakeholders. A decision will be reached in due course."