Following a recent near-miss for a major financial organisation, HC investigates the laws surrounding background checking.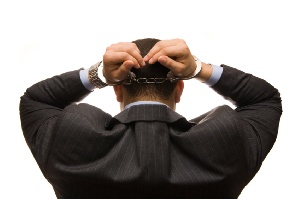 A leading banking/financial services organisation in Australia came close to employing a candidate who had recently been involved in an array of violent crimes, it has been revealed.
After successful behavioural assessments and positive references, the un-named organisation asked Verify – who provide background check services for companies – to "carry out a routine check". The search revealed criminal convictions including resisting arrest, assault and a domestic AVO from the week prior.
The organisation chose not to employ the client.
This instance brings to light the legality surrounding background checking of a candidate, especially in relation to an employee or a candidate's criminal record.
According to Anthony Longland, partner at Herbert Smith Freehills, checking the criminal history of a candidate or employee requires them to consent to the search or obtaining of this information prior to the employer doing so.
"The prospective employee's permission is generally required to access their criminal record, the only exception to that is where the collection of that information is required by law," Longland said. This may apply in such instances as child care centres, where a criminal history check is required.
However, even if obtaining the information is done legally, using it to decide on employment has its own laws surrounding it. The federal discrimination act includes "criminal record" as an attribute on which one cannot discriminate.
Candidates can be turned down for a position if the conviction impacts it directly. "The answer is what are the inherent requirements of the position," Longland explained. "It is not something that is ancillary to the job, it is not something that is related to the job – you've got to look at the essential requirements of the job."
If the information comes to light after employing the candidate, the laws remain the same – the criminal history must relate directly to the position. However, an employee can also be terminated if they misrepresent themselves in the recruitment phase.
"It is legal to terminate people if they have misrepresented themselves when applying for the job. So, if you've asked a question, the person hasn't honestly answered the question, and you subsequently discover later that you were lied to, you are entitled to rely upon that to terminate," Longland said.
Employers must be cautious of this due to the Spent Conviction Regime. "Under various State Laws 'less serious' or 'old convictions' become 'spent convictions'," Longland said.
The time period (a number of years) until a conviction becomes a spent conviction will vary by state. An individual is not required to disclose the existence of these convictions, even in job interviews.
Longland said employers are entitled to terminate employees with criminal convictions that could impact the work directly. "If that criminal history relates to the core requirements of the job, I think the employer has the duty to remove the person from the job."