How we interact with our colleagues has ramifications on culture and morale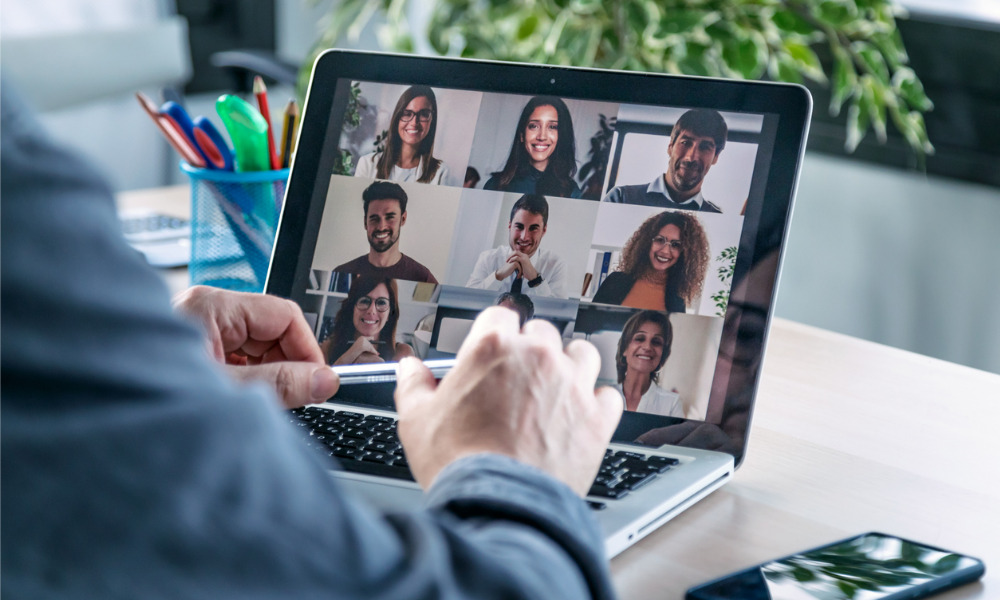 A nod here, a raised eyebrow over there, and a look condemnation. Our non-verbal cues are how we read situations and change moments in our life. Our perceptions, however, aren't always right and we can misconstrue a look as being intended for us but in reality the giver of that facial expression may be thinking of someone or something else.
Still, our ability to communicate with both non-verbal and verbal signals is an important part of our daily working life. These signals have been lost in transition in recent times and probably won't improve with the shift to hybrid working. But we do need to understand all forms of communication in a work or social atmosphere in order to function as orderly human beings. Identifying communication signs is imperative for working relationships in any office.
"The workplace is looking more diverse than ever," Cathy Ngo, human resources and communications consultant, said. "While diversity is excellent and brings forward innovation and profitability, it can cause problems in communication. For example, we now have five generations in the workplace, and each generation has a preference on how they would like to receive information.

"As a culturally, linguistically diverse country, our communication styles are shaped by our upbringing, lived experiences and country of origin. When we bring this into the workplace, there is a risk of miscommunication if we are not aware of our audience's context."
Communication styles differ greatly between Generation Z and Generation X. There are huge gaps in the way they talk, act and move. Throw in different cultural and even religious backgrounds into the mix, and you have an assembly of spare parts trying to fit into one box. It doesn't work.
Human behaviours are hard to change though that just increases the challenge of aligning basic communications within an office environment to a tailored approach that everyone can understand and comply with.
"To be successful in the new normal, we need to be flexible and comfortable with making compromises and understand each other's communication preferences," Ngo said. "There will be days when you prefer a face to face meeting or virtual — while others may not so agree. It's important that regardless of mode or channel of communication, that we're reminded of the greater goals and purpose we're trying to achieve in the organisation."
The Society for Human Resource Management study found that organisations with more than 100,000 employers cited an average loss of $62.4 million per year because of inadequate communication to and between employees.

"Through effective internal communication, human resources can ensure the right messaging is delivered and minimises any ambiguity," Ngo said. "We all have good intentions at heart, however, it can be taken the wrong way if not articulated clearly and at the right time.

"Human resources plays a role in coaching and empowering our leaders to be change champions, and a failure to communicate successfully could land the company in legal trouble. It could also make the company unable to recruit and retain key talent."
Training and understanding body language are very important workplace tools. Both can be combined together to bring a satisfactory outcome to an ongoing communication problem.
There is where senior management can instigate a strategic initiative.
"I have observed three common issues," Hareta McMullin, Third Space People leadership coach, said. "People operating in silos; inconsiderate stakeholder management and conflict avoidance.
"But there is no need to overcomplicate it. Build your manager and teams' capability by rolling out training. Design the training in a way that best fits the culture of the company. Make it experiential and ensure it links back to the real world problems they are facing right now.

"Human resources role is to partner with key stakeholders across the business to gain an intimate understanding of the challenges then use that information to design a training experience that is engaging, results driven and embedded into the existing company workflow.

"To ensure direct and clear communication, one must need to know how to communicate. Invest in building your peoples' communication confidence is a great way to start."
A wink, a startled look and a shoulder shrug are important cues to individual behaviour in an office. Just make sure you understand what context they are given and what they mean for you.
Hareta McMullin's five point plan to improving communication
Establish a working group to uncover the real reasons behind the communication issues faced.
Use that data to design a 360 degree training experience that is outcome driven and customised to suit different stakeholder groups (c-suite/senior management, middle/lower management, team).
Use the data and your suggested solution to pitch to the C-Suite. You will need their buy-in to help shift the culture and move the communication needle.
Roll out the training. Leverage key c-suite/business stakeholders and use storytelling to engage and inspire. Work with the marketing team to create fun assets that you can use in your communications. Link your communications back to the key pain points people are feeling. Think of creative ways to launch, deliver and maintain momentum. Go all in and make a bit deal of it!
Do not make this a one hit wonder. Embed the learnings and outcomes into the fabric of your company culture. Include training in your onboarding. Build communication expectations into your company performance structure. Compare results to the pre training data and use what you learn to continually improve as you move forward.