Employers told to 'model healthy work boundaries,' encourage people to unplug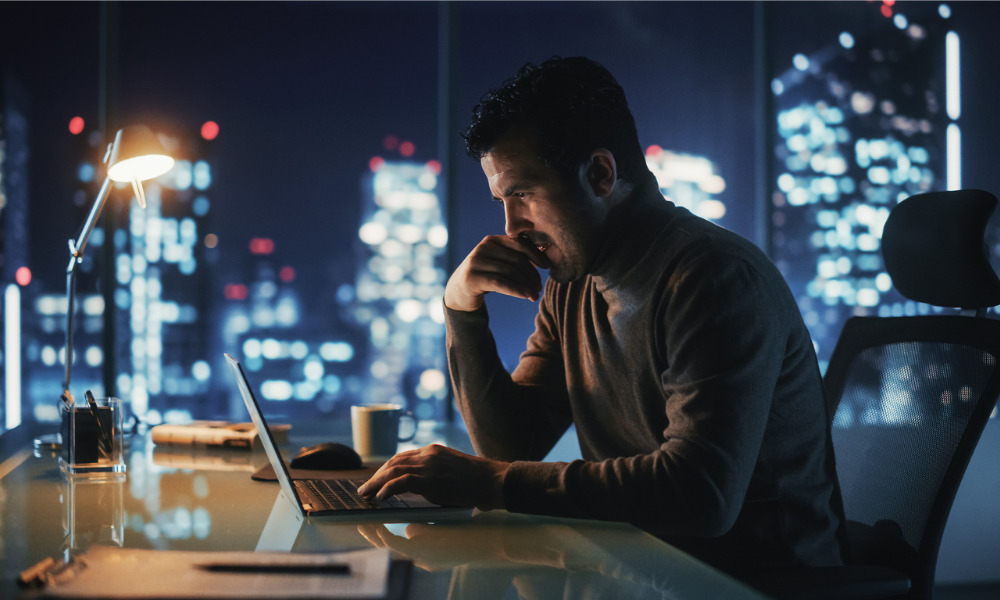 A majority of Australians have admitted that they feel pressured to remain available for their jobs even outside their working hours, according to a new survey.
Hays found that 46% of Australians feel "frequently" pressured to be available for work outside their standard working hours, while 36% said they feel "occasionally" pressured to do this.
Only 16% of Hays' survey of over 24,000 professionals on LinkedIn said they never felt this pressure.
The findings indicate the lasting impact of remote work on work-life balance among many employees, where the "always online" culture further escalated.
In 2021, research from CareerBuilder found that more than half of workers aged between 18 and 24 check their email outside of working hours.
Hays' recent findings indicate that Australians aren't exempted from this "always on" culture.
"The lines between work and personal time have blurred, with most professionals feeling some level of pressure to connect outside normal working hours," said Matthew Dickason, CEO Asia Pacific at Hays.
Disconnecting from work
To help employees disconnect, employers are advised to establish clear policies and guidelines around after-hours work, including limiting emails and phone calls outside normal work hours.
"Foster a culture where employees feel comfortable setting boundaries and prioritising personal time. Lead by example and model healthy work boundaries," Dickason said.
Employers can also provide employees training on how to put premium on work-life balance and how to manage their workload effectively.
"Encourage employees to prioritise their personal time and unplug from work when they are off the clock. This includes taking their full annual leave entitlements and disconnecting from work entirely during vacations and public holidays," Dickason added.
In Australia, 75% of employees admitted to not taking their annual leave because of workload and financial pressures, according to research from ELMO in 2022.
"Use your full annual leave to completely unplug from work so you can relax and return refreshed," Dickason urged employees in a statement.
Set clear boundaries for work-life balance
They are also encouraged to set clear boundaries with their colleagues and manager in terms of availability. They could also reach out to them for support or help to prioritise tasks.
"Turn off work-related notifications at night and take time to rest, recharge, pursue interests and spend time with family and friends," Dickason said.
Australia has been taking steps to help professionals disconnect from their work. A recent recommendation by a parliamentary committee is the introduction of the "right to disconnect" for workers.
"Our phones compete with our kids and then get in the way of our rest and recuperation. So, it's time that workers had a right to disconnect from work," said Senator Barbara Pocock, the committee chair, in a speech.