Is the onus on employers to find out why?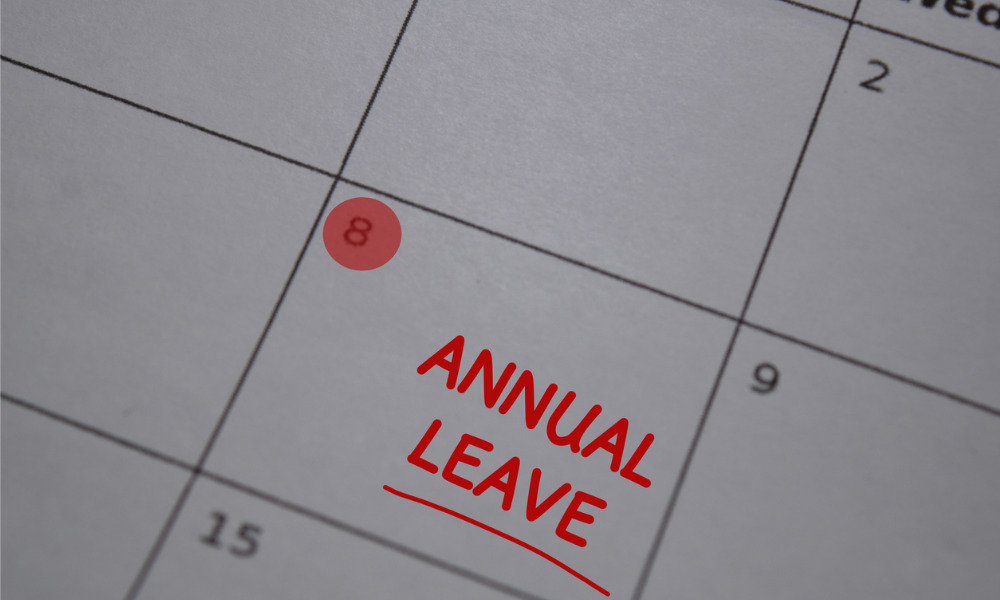 Three-quarters of employees in Australia are not taking their annual leave because of workload and financial pressures, according to a new report.
Research from ELMO Software found that 23% of Australian workers have accumulated more than 20 days of annual leave, while 13% have more than two months' worth of it. According to the report, baby boomers and members of Gen X have triple or double the amount of annual or sick leave days compared to Gen Zs and millennials.
The report found that employees are deciding not to use their leave entitlements because of:
Cost-of-living pressure (41%)
Too much work to do (26%)
Travelling concerns due to COVID-19 (15%)
Read more: Albanese to extend paid parental leave to six months
Financial pressure because of the cost-of-living crisis is also prompting 64% employees to work remotely in order to save money. Some 43% said this saves them transportation costs, while 30% said it's because they spend more on food when they work in the office. The third quarter of the year saw 26% of Australians reporting to work despite feeling unwell. Burnout also remains "relatively high" at 42%, as 30% of employees said they feel overwhelmed with the amount of work they must do.
What can employers do?
Danny Lessem, co-founder and CEO of ELMO Software, said employers should determine the reason why their workers aren't using up their leave entitlements at work, stressing that it could have an effect on culture and employee wellbeing.
"Allowing annual leave accrual to blow out not only impacts an organisation's bottom line, but it is a significant liability on the books, potentially costing Australian businesses millions of dollars," Lessem said. "What's more, taking leave is crucial for employees' wellbeing. The damaging impact of burnout, with its flow-on effects to productivity and performance, would be unnerving to quantify."
Read more: NSW delivers 'groundbreaking' paid parental leave to these workers
"The ELMO ESI Q3 emphasises the need for business leaders to understand why employees are not taking their leave," Lessem said. "Is it due to unrealistic workloads, lack of resourcing, job insecurity, or because of the rising cost of living and economic uncertainty in Australia? Whatever the reason, it needs to be rapidly addressed by business leaders."
He further advised employers to encourage their leave entitlements for their well-being, especially ahead of the holiday season.
"As the end of year and holiday season approaches, this issue is particularly relevant for both employers and employees. Mandating employees to take a significant portion of their annual leave, encouraging them to enjoy a well-earned break and look after their mental health and wellbeing, is paramount," Lessem said.
Read more: Bumble unveils unlimited leave policy for employees