This year, it is imperative for HR to focus on new talent strategies to ensure they discover high-potential talent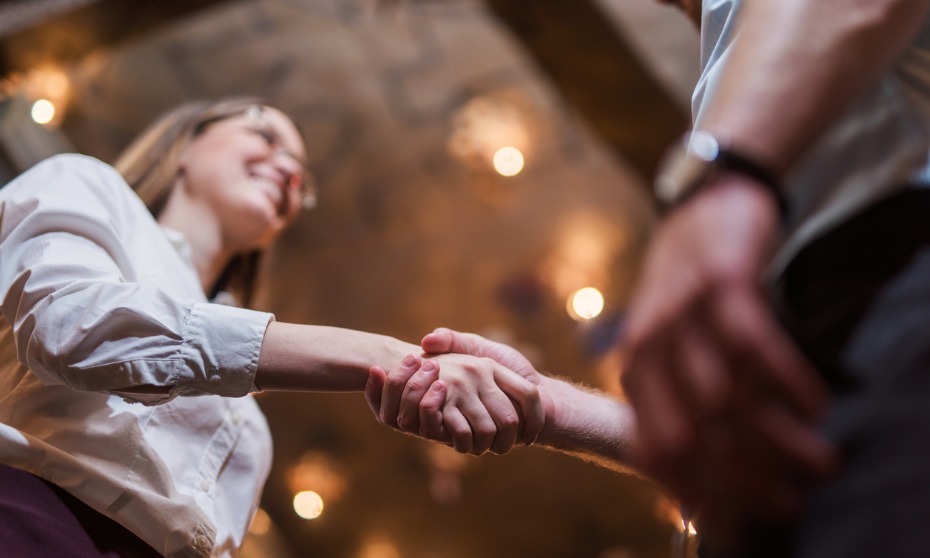 As technology transforms the employer-employee relationship, it is imperative for talent professionals to keep pace with the trends disrupting the Australian workplace, according to LinkedIn's 2019 Global Talent Trends report.
The main trends that will have the greatest impact on the recruitment and HR industry in 2019 are soft skills, work flexibility, anti-harassment, and pay transparency. That's according to insights from over 5,000 talent professionals on the top trends that are shaping the recruitment industry in 2019.
The relationship between employers and employees is evolving - professionals want more transparency, more accountability, and more trust, according to Adam Gregory, Senior Director APAC Talent Solutions at LinkedIn.
Moreover, employers need more from employees - not only their technical skills, but their ability to think creatively, collaborate effectively, and adapt quickly.
"This year, it is imperative for Australian HR professionals to focus on new talent strategies to ensure they discover high-potential talent."
Desire for greater balance
The report revealed that Australia's talent professionals were the second highest group globally (84%) to say that work flexibility is very important to the future of recruiting and HR.
Even though flexibility differs from industry to industry, encouraging work-life balance is critical to attracting and retaining talent, as well as boosting productivity.
The report also exposes that flexibility is inherently a gendered issue too, with 36% of women compared to 29% of men stating that flexible work arrangements are very important when considering a job.
Consequently, talent professionals need to ensure they're open to the different lifestyles and priorities of potential employees, or risk missing out on a diverse range of talent.
Soft skills are most important
The study found that Australian talent professionals are aware of the growing importance of soft skills, with 91% saying that soft skills are very important to the future of recruiting and HR.
However, 57% of talent managers globally admitted that they struggle to assess soft skills accurately and less than half (41%) have a formal process to assess soft skills.
Gregory added that the research shows that there is a gap between what talent professionals perceive as important and what they are doing to achieve that.
"Technical skills are very important, but it is also important that recruiters clearly understand the soft skills required for the role so that they can assess these skills during the recruitment process," said Gregory.
"This year, we expect to see a rise in the use of tech-based assessments that utilise AI technology to measure a candidate's soft skills more systematically and effectively."
Pay transparency builds trust
Half of Australian talent professionals (51%) said pay transparency is very important to the future of recruiting and HR and this is similarly mirrored among the international workforce with a 136% increase in the amount of content related to pay transparency being shared on LinkedIn since 2014.
However, the report reveals that businesses globally are still working to address this trend with just 27% of talent professionals saying their company is transparent about pay.
A quarter (22%) of respondents said their company is not transparent about pay but are likely to start, however, half (51%) said that their company doesn't currently share and is unlikely to start.
The report found that while companies fear pay transparency will cause disputes, it in fact makes the hiring process more efficient.
Talent professionals are leading the charge on pay transparency as advocates for the practice with fifty seven percent (57%) across the globe stating that it streamlines negotiation.
More than half (55%) said it ensures fair pay, 54% said that it filters out those who would decline and 51% believe that it allows the interview to focus on other things.
Anti-harassment policies as a business necessity
The report found hostile workplaces hurt the bottom line through loss of productivity and turnover.
This issue is becoming a key focus for both employees and employers across the globe, with the data finding that there has been a 71% year-on-year increase in workplace harassment content being shared on LinkedIn.
Gregory said the report shows that while the vast majority of talent professionals think their company is doing something about harassment, employers have not yet made a great deal of headway when it comes to larger systemic changes, such as increasing their gender diversity or revamping their investigative procedures.
"However, with over three quarters of Australian talent professionals saying anti-harassment is very important to the future of recruiting and HR, we expect this to change dramatically over the year ahead."