Ground-breaking research has thrown a spotlight on the importance of inclusion in Australia's workplaces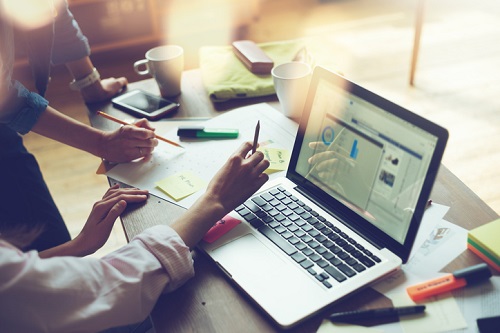 Australian employers have a massive opportunity, according to
Lisa Annese
, CEO of the
Diversity Council Australia
(DCA).
They can not only provide safe and inclusive workplaces for employees, but also boost business outcomes along the way.
"Cutting harassment and increasing job satisfaction has significant repercussions," said Annese.
"And inclusion, as it turns out, plays a much bigger part in achieving this than we previously knew – our research provides the missing piece of statistical evidence about just how important it is."
The Inclusion@Work Index surveyed a nationally representative sample of 3,000 Australian workers.
It clearly identifies the benefits of inclusion and the need for Australian companies to do more than lip service and invest in creating inclusive places to work.
The survey, led by Diversity Council Australia and sponsored by Suncorp, found workers in inclusive teams are almost five times more likely to indicate their team provides excellent customer/client service.
"The DCA-Suncorp Inclusion@Work Index establishes the first national index of inclusion experiences of Australian workers and found there was a high level of support for inclusion in Australian workplaces with some 75% of people in support or strong support of inclusion programs," said Annese.
The study found that employees in inclusive teams are:
19 times more likely to be very satisfied with their job compared to workers in non-inclusive workplaces (58% to 3%)
10 times more likely to be highly effective (58% to 6%)
9 times more likely to innovate (45% to 5%)
4 times more likely to stay with their employer over the coming year (62% to 16%).
"Despite these benefits, we found that people who don't belong to a particular minority or diversity group, such as men from Anglo-cultural backgrounds and older men, are less supportive of inclusion programs," said Annese.
"It was also revealed that more than one in five Australian workers experienced discrimination or harassment last year alone (22%).
"This figure spiked to 38% for Aboriginal and Torres Strait Islander Australians, followed closely by Australians with a disability (34%) and Australians under 30 (30%).
"With currently one in two Australians reporting to work in an inclusive team, it's good to remember that this can be done and with the right benchmarks in place we hope to see companies address this over the coming year.
"What this research has also made abundantly clear is the strong support for Australian employers to invest in inclusive workplaces, and the overwhelming business and employee benefits of doing so."
Michael Cameron, Suncorp CEO & managing director, added that creating a more inclusive workplace encourages greater diversity, which leads to better business performance.
"We sponsored this research because we know the value of having an inclusive work environment and the positive impact it can have across industries. The findings will start important conversations that lead to more inclusiveness in all types of organisations," said Cameron.
"Our businesses perform at their best when leaders provide an environment where people feel included, connected and valued."
Related stories:
Do your employees bring their 'whole selves' to work?
What are the major priorities for HR professionals?
Are D&I initiatives up to the task?