One leading advocate against hate speech reveals how firms may be overlooking talented Muslim candidates due to recruitment bias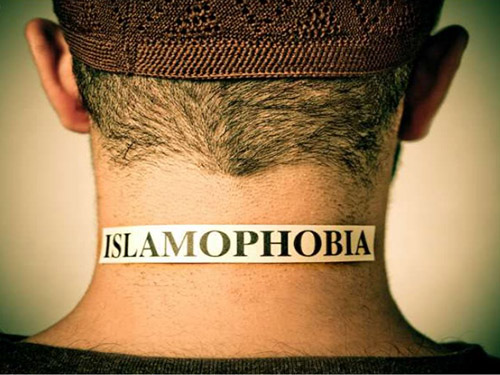 "In the race of life, you can all be running at the same speed but some have many, many barriers in their way and others don't."
Mariam Veiszadah – lawyer, anti-hate speech advocate and President of the Islamophobia Register Australia – spoke on Thursday evening at an event hosted by the Diversity Council of Australia (DCA),
Tackling Islamophobia and creating more inclusive workplaces for Australian Muslims
.
Islamophobia at its heart is rooted in fear and ignorance of the unknown, she said. It is a dread or hatred of Islam which leads to the fear or dislike of all or most Muslims.
One of the main hurdles for Australian Muslims at work lies in the recruitment process where applicants are typically disadvantaged due to unconscious bias.
Veiszadeh referred to an ANU study done in 2009 which found that Australian Muslims with Arab sounding names had to apply 64% more times than those with more 'western' names to get the same number of call backs for an interview.
"Before they've even entered the interview room, this is a hurdle they're facing."
Within the interview, unconscious bias also emerges, Veiszadeh said.
"Research has shown that a decision is made about hiring in the first 10 seconds. [The interviewer] then uses the rest of the interview time … to justify in their own heads why they would hire this person."
She stressed that this all happened unconsciously without the individual knowing they were thinking along these lines.
"Our brains are wired to think that people that look like us are more likely to do a better job," she said.
"[For instance] men are wired unconsciously to think that other men that look like them can do a better job. So think about positions in society and who sits at the helm of that organisation. Who's in the decision-maker's seat? And if unconscious bias operates in the way that we think it does, who are they most likely to hire?"
She recalled personal anecdotes of recruiters who were friendly, funny and even cracked jokes while talking over the phone but whose attitudes changed when they met face-to-face.
"I'd walk into an interview room and several times their face just dropped. It was a split second reaction. I had it many times. And that's because they didn't expect the voice on the phone to look like me."
Related stories:
Auspost CEO calls on employers to hire more young Muslims
Abercrombie's 7-year headscarf saga finally ends
Ramadan has started, is your workplace accommodating?